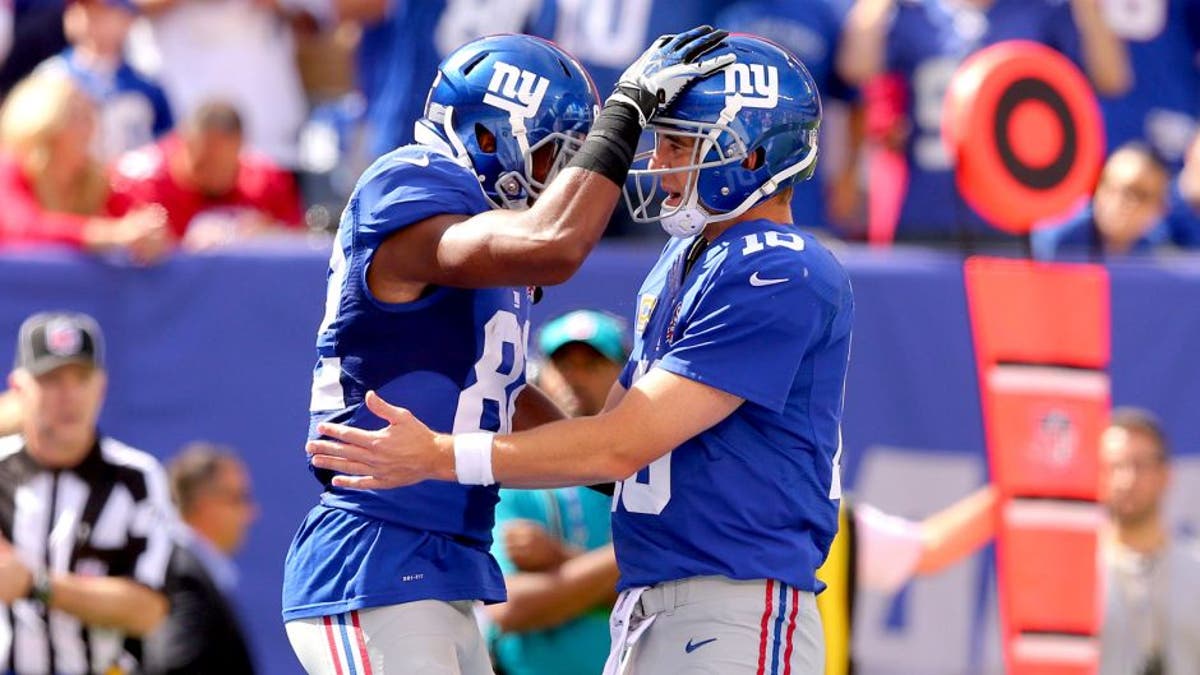 Consistency is the name of the game for Rueben Randle in 2015. After flashing at times in 2014, the Giants want to see Randle minimize some of the mistakes that have held him back from a true breakout season.
"Rueben's got the tools to be a complete receiver," Giants wide receivers coach Sean Ryan said on Monday, per True Jersey. "For him, like most of these guys, it's consistency. It's every single play, every time he's in whether it's practice or a game, he's got to give us 100 percent effort and be focused on it."
Randle is focused on improving every day and he believes that the inconsistencies will then disappear naturally.
"I just want to get better everyday," Randle told reporters, per Big Blue Interactive. "Whenever I take the field, I just want to get better and improve myself in this offense. That's what I want to do."
So far, so good. Ryan talked about all signs pointing in the right direction when it comes to Randle's prospects in 2015.
"He's been working hard and he's done everything we've asked of him, whether it was in the spring or now coming back to camp," Ryan said. "I feel good moving forward. To me, the past is the past," Ryan said. "We're looking at 2015 and what's in front of us. I think lessons have been learned and expect nothing but the best from him this year."
"He's an intelligent football player, and he's got the size. He's deceptively fast. That guy chews up ground faster than what people think. He can get on top of people, he can get behind defenses and he's got excellent ball skills. The guy can go get the ball in the air."
Ryan isn't the only one excited about what Randle can accomplish in 2015 after an outstanding body of work in the offseason. Back in June, Victor Cruz talked about how Randle's increase knowledge of the offensive scheme has made him a much better player.
"I think he understands what his role is in the NFL and on this team, and he gets it," Cruz said, per Giants.com. "And now it's good to see him flourish. It's good to see him be comfortable. You can see he's really comfortable out there right now, and I'm excited to see him grow."
Over the final two games of the 2014 season, Randle racked up 290 receiving yards and a touchdown on 12 catches. With Cruz added to the mix, the Giants will have the opportunity to play Randle, Cruz and Odell Beckham Jr. in 11 personnel packages. The Giants used three wide receivers a lot in 2014, even once Cruz got injured, and this is unlikely to change in 2015.
(h/t True Jersey)