Giants finding ways to manufacture pressure without JPP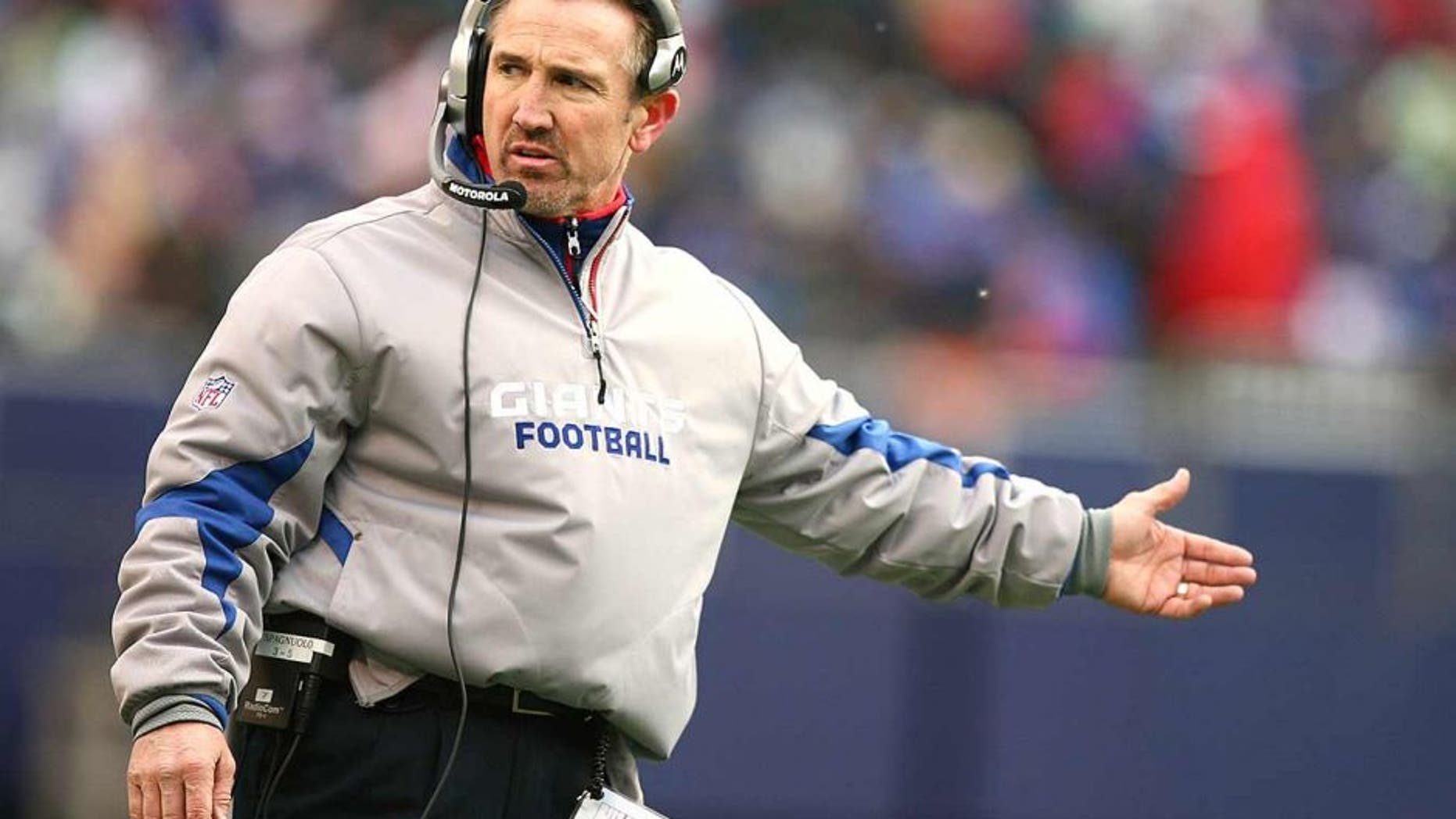 Without Jason Pierre-Paul, the New York Giants can no longer rely on the front four defensive linemen alone to generate pressure. New defensive coordinator Steve Spagnuolo understands this, and that's why he's finding different ways to create havoc for opposing quarterbacks.
In the Giants' Week 3 victory over the Washington Redskins, Spagnuolo dialed up a heavy dose of blitz packages that included a new wrinkle. The Giants would drop their defensive ends, and even a defensive tackle, in coverage. Defensive backs and linebackers would drop down and blitz Redskins quarterback Kirk Cousins.
"Anytime you drop a defensive lineman in coverage, it's something they have to deal with post-snap," middle linebacker Jon Beason said, per Jordan Raanan of True Jersey. "So it makes it extremely hard to deal with because you can't necessarily anticipate that based on what we're doing on the back end.
"Fire zone packages are extremely tough for any quarterback."
These blitz packages led to the Giants' one sack of the evening, several quarterback hits and both interceptions. At one point, Spagnuolo dropped 284-pound defensive tackle Jay Bromley into coverage.
"It's one of the play calls we have. It's not meant for me to guard Sammy Watkins or anything," Bromley said. "It's meant for me to go in the middle of the field, be an athlete, follow my eyes."
With Buffalo Bills quarterback Tyrod Taylor next up, the players expect a similar approach to what we saw in Week 3.
"Spags is an aggressive coach," linebacker Jonathan Casillas said. "We had calls we didn't get to call in the Dallas game and the Atlanta game. With a young quarterback, you want to give him a lot of different looks."
(h/t True Jersey)