Giants' Beason accuses 49ers' Boone of dirty play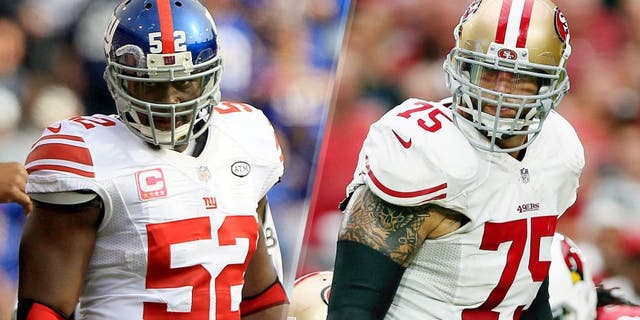 An angry Jon Beason accused 49ers guard Alex Boone of grabbing him from behind and pushing him in the back in a "cowardly" move in Sunday's night's game that caused the Giants middle linebacker to sustain his first concussion.
Beason ripped Boone on Friday after returning to practice for the first time since being knocked out of the nationally televised game on the opening series.
The Giants have forward a videotape of the play to NFL headquarters, Beason said.
Beason, 30, does not believe Boone was intentionally trying to hurt him, but maintained Boone's actions showed no regard for his health and safety.
Beason has not reached out to Boone to complain, but he wanted the six-year veteran to know how he felt.
Boone was not immediately available for comment. San Francisco coach Jim Tomsula said he didn't recall Boone pushing Beason into running back Carlos Hyde, who was carrying the ball.