Full France squad to travel to England despite Paris attacks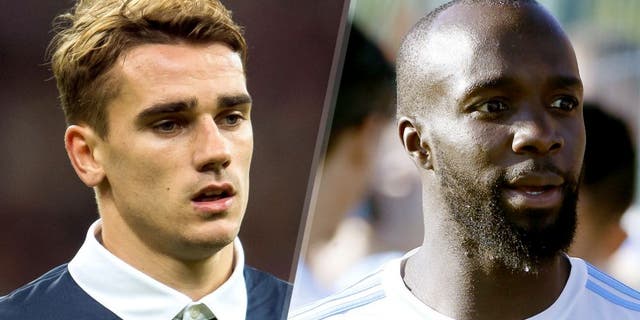 All 23 members of the France squad - including Lassana Diarra and Antoine Griezmann - will fly to England for Tuesday's friendly at Wembley, an official from the French football federation has said.
Diarra's cousin Asta Diakite was one of the 129 people who died in the Paris terror attacks on Friday night.
Griezmann's sister, meanwhile, managed to escape the mass killing at the Bataclan theatre, where 89 people died after it was stormed by armed terrorists.
Both were playing in France's friendly win over Germany at the Stade de France on Friday - which was also targeted by terrorists - while the attacks took place.
France coach Didier Deschamps offered his players the chance to pull out of the squad for Tuesday's match against England in London if they did not feel up to it.
But despite being directly affected by the attacks, both players have remained with the squad and will fly to England for next week's friendly, according to France's team media officer Philippe Tournon.
"All the players are coming," he told Press Association Sport.
France will hold a press conference at Wembley on Monday afternoon before taking part in a training session at the stadium.
Deschamps and a France player are due to speak at the event.
The France coach and his players were visibly shocked when they saw footage of the attacks being shown on television following the win over Germany in Paris.
Suicide bombers targeted the area outside the stadium and the players heard the explosions, but the match continued.
The Football Association (FA) was happy to cancel the friendly at Wembley if its French counterparts felt it would not be appropriate to play the match, but the FFF said it should go ahead as planned.
The FA and England manager Roy Hodgson expressed their condolences to the people of France on Saturday.
For Tuesday's friendly, the Wembley Arch will be lit up in the red, white and blue colours of the French flag to show solidarity with the visiting nation.
Screens will show the French motto "Liberte, Egalite, Fraternite" outside the ground and before kick-off the words of La Marseillaise - the French national anthem - will be shown to help any England fans who want to join in.
The FA is urging fans to get to Wembley early as there will be increased security checks in light of the attacks.