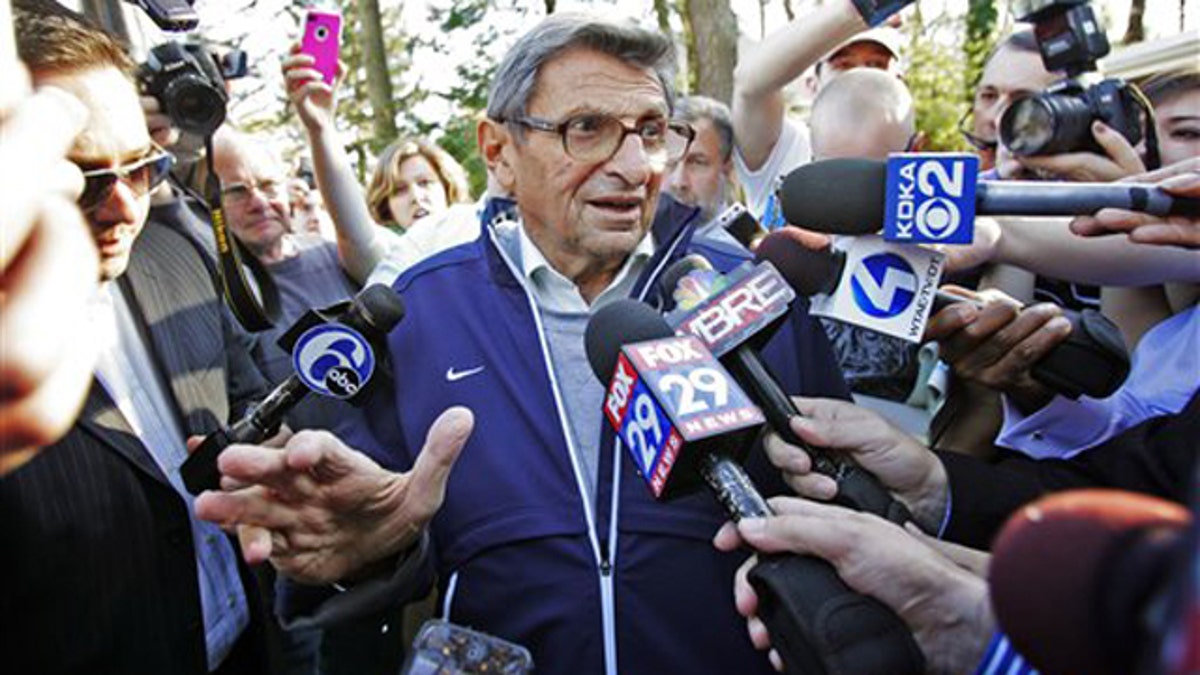 STATE COLLEGE, Pa. – Joe Paterno has been released from a Pennsylvania hospital after the former Penn State football coach re-fractured his pelvis, The Morning Call reported Monday.
Paterno, who turns 85 later this week, was discharged Sunday, one week after he fell inside his home in State College.
It was the second time Paterno had suffered the injury. He first broke his hip in August after he was accidentally knocked down by a player during a Penn State preseason practice.
Paterno reportedly continued to undergo treatments for lung cancer while recovering from his latest hip injury.
The legendary coach was diagnosed with what was called a treatable form of lung cancer in November, just days after he was fired amid the child sex abuse scandal involving former assistant coach Jerry Sandusky.
A spokesperson told The Morning Call Paterno has remained in good spirits during his treatment.