Former New England Patriots star blasts dog trainer after pet is found dead in closet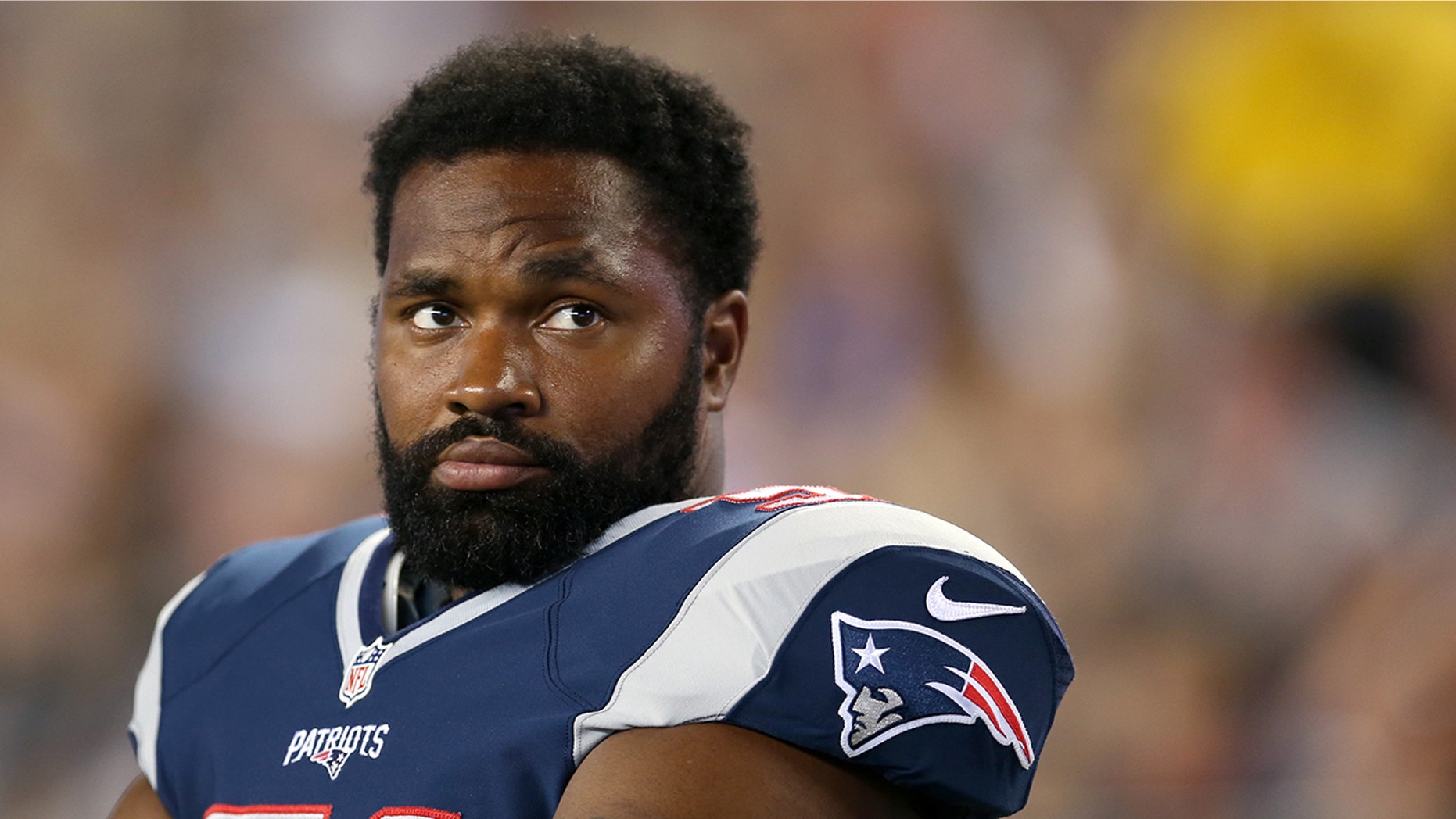 Former New England Patriots linebacker Jerod Mayo blasted a dog trainer on social media Monday after the Rhode Island SPCA discovered the old English bulldog dead in a closet at her apartment.
Mayo, who spent his entire eight-year career with the Patriots, posted a photo of his pet, Knox, along with a statement about dog trainer Amelia Ferreira on Instagram.
"Unfortunately, the answers we prayed for regarding Knox aren't ones we were ready to face," Mayo wrote on Instagram. "Knox has passed and his BODY WAS FOUND IN THE HOME OF THE OFFLEASH TRAINER. It's disgusting and inhumane that a company full of 'dog lovers' would hide a family pet IN A CLOSET FOR TWO MONTHS and compulsively lie and send us on a wild goose hunt and our kids on an emotional rollercoaster."
Mayo's dog was initially reported missing in June after going on a walk with Ferreira at a park, according to Boston.com. Ferreira called Wrentham police and officers search the area, but didn't locate Knox. The dog's collar was later found on a trail. Ferreira reportedly changed her story and said Knox had disappeared from his crate in her apartment.
The Rhode Island SPCA revealed in a statement Knox died while the dog was with Ferreira. The trainer "intentionally concealed his body from authorities," the organization said. Mayo accused Ferreira of sending him and his family on "false leads" while searching for Knox.
"We raised Knox like our child, as you guys can see from our photos and those of you who know us. It hurts to have to accept that our beloved Knox was thought of as trash as they saw our family hurting," Mayo said.
Ferreira is facing obstruction charges, according to Mayo. Additional charges could follow after a necropsy is completed, according to the Rhode Island SPCA.
Mayo joined the Patriots in 2008 afer being drafted out of Tennessee. He plated in 103 games for New England and recorded 11 sacks and 535 total tackles.