Former Falcons QB coach LaFleur joins LA Rams as offensive coordinator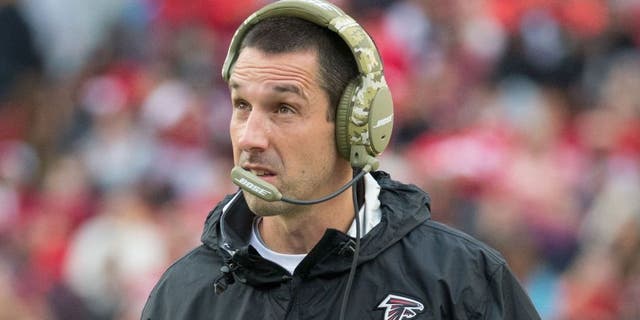 New LA Rams coach Sean McVay officially has his staff in place for the 2017 season.
On Wednesday, the Rams announced former Atlanta Falcons QBs coach Matt LeFleur will join the teams as the offensive coordinator after a week of speculation.
LeFleur joins the Rams having worked wonders with 2016 NFL MVP Matt Ryan in Atlanta. Before his time with the Falcons, LaFleur worked on the same staff as McVay with the Washington Redskings from 2010-13. It is LaFleur's first offensive coordinator job in the NFL.
With their offensive coordinator in place, the Rams round out a coaching staff of 18 that includes recent hire Wade Phillips at defensive coordinator and returning special teams coach John Fassel, who took over the team as interim head coach after Jeff Fisher was fired with three games remaining in the season. Fassel was 0-3 in those games.
"We have a great group of talented coaches that I'm very excited to work with this year," McVay said. "They have a vast array of experiences and the qualities we are looking for as we build this staff. Their unique insight to the game will collectively make this team better as we prepare for the 2017 season."