Former Bucs K Connor Barth tweets out during Kyle Brindza's struggles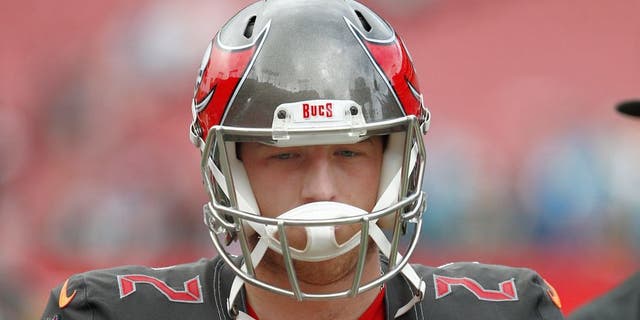 NEWYou can now listen to Fox News articles!
Kicker Connor Barth spent four seasons with the Tampa Bay Buccaneers, from 2009-12, and was nearly their kicker once again in 2015. In the end, he was beaten out by Kyle Brindza, who has struggled quite a bit to start the year, to say the least.
While Brindza has gone just 6 of 12 on field goals and 6 of 8 on extra points, his job became a hot-button topic after Week 3, when he missed three field goals and one of those extra points. The result? A 19-9 loss to the Houston Texans.
Then came Week 4, when Brindza missed two more field goals and another extra point. The question now becomes, will the Buccaneers decide to make a change? Well, as first reported by Andrew Astleford of ESPN, Barth had some interesting timing on a tweet about being "available for the right price."
The tweet, as you can see, came at 2:54pm EST, which was right in the midst of Brindza's struggles. If the Buccaneers do decide to make a change, it definitely wouldn't be crazy to see Barth's name get tossed into the mix.
MORE NEWS: Want stories delivered to you? Sign up for our NFL newsletters.