Florida restaurant creates scholarship fund after denying LSU fans during game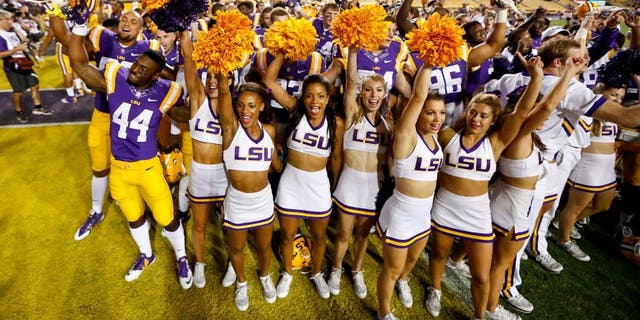 NEWYou can now listen to Fox News articles!
A $2,000 scholarship fund will be set up over snafu Derick E. Hingle USA TODAY Sports
The fierce hatred between football programs even seeps into the restaurant world from time to time.
During last week's Florida-LSU clash, a group of LSU fans traveled to a restaurant in Destin, Fla. in order to watch the game. Simultaneous to the contest, there was a Florida alumni club event in a portion of the restaurant.
As a result, the LSU fans were not allowed to enter the restaurant. One of those fans wrote a letter to the restaurant, and went to social media to further the case.
The restaurant's general manager was not present during this initial exchange, and was quick to make the situation right.
Due to the ordeal, the restaurant will make a $2,000 donation to go towards an LSU scholarship fund. This upcoming Saturday, a "Geaux Game Day Football Party" will be thrown, with half of the proceeds also going to the fund. Additionally, a free drink will be given to anyone wearing purple and gold.
(h/t nwfdailynews.com)