Flashback: Juan Marichal attacks John Roseboro with a bat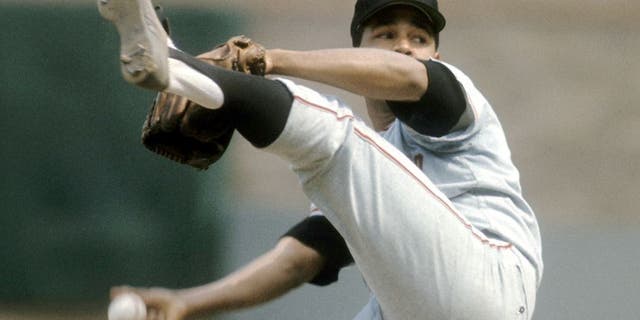 There are basebrawls, and then there are basebrawls.
On this date in 1965, San Francisco Giants right-hander Juan Marichal attacked Los Angeles Dodgers catcher John Roseboro with a bat. The assault opened a cut on Roseboro's head that would require stitches, and it led to a wild benches-clearing incident between the teams.
So, what caused all this?
The longtime rivals were battling for the pennant, and Marichal had come high and tight against the Dodgers' Maury Wills and Ron Fairly in the top of third inning. When Marichal was at bat in the bottom of the inning, Roseboro threw a ball back to Dodgers pitcher Sandy Koufax that was suspiciously close to Marichal's head. And then Marichal erupted.
Marichal finished his 16-season major-league career in 1975 with 243 wins, a 2.89 ERA and 2,303 strikeouts.
Marichal was elected to the Hall of Fame in 1983 --€" his third year of eligibility. There was a feeling that the bat attack prevented him from earlier induction, and Roseboro actually might have helped Marichal eventually get the necessary 75 percent of the vote by campaigning for him. In fact, the two became good friends after their baseball careers ended.