Flames jump two spots to fifth in West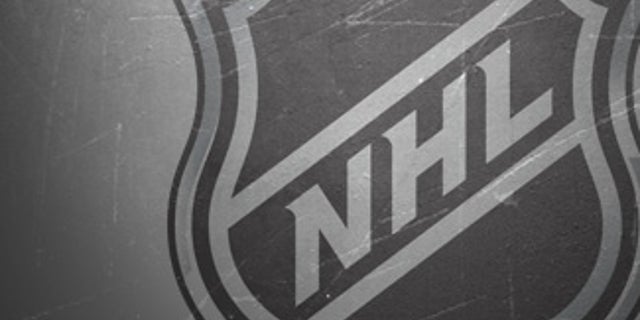 A couple of games against the St. Louis Blues were just what the Calgary Flames needed.
After blanking the Blues 1-0 in Calgary on Sunday, the teams adjourned to the Scottrade Center on Tuesday -- and Miikka Kiprusoff had some more help this time, as the Flames won 6-0 to jump all the way into fifth place in the tightly packed Western Conference.
In the East, it was a bad night for the seventh-place New York Rangers -- the two teams immediately above (Washington, Montreal) and below (Carolina, Buffalo) all won. The Rangers are now just three points ahead of ninth-place Buffalo.
Here's a look at how the races in each conference shape up after Tuesday night's games:
Eastern Conference
Division leaders
Philadelphia (86 points) has been off since Saturday and doesn't play again until Toronto comes to the Wells Fargo Center on Thursday. The Flyers have been spending their free time working on their struggling power play, which is in a 2-for-27 slump.
Tampa Bay (81 points) had a couple of days off after Sunday's win in New York before taking the ice Wednesday against New Jersey in Newark on Wednesday. The Bolts will have a new backup goaltender; they recalled Mike Smith after losing newly acquired Curtis McElhinney on waivers.
Boston (81 points after Tuesday's 1-0 win at Ottawa) completed the franchise's best road trip since 1972 by holding off the Senators at Scotiabank Place. The Bruins went 6-0-0, the first time they've done that since 1972 -- coincidentally, that's the last time the B's hoisted the Stanley Cup. Tuukka Rask stopped 33 saves to earn his second shutout of the season and the ninth by Boston goaltenders.
The next five:
Pittsburgh (80 points) is back at Toronto on Wednesday. It's the Pens' second game in a row at the Air Canada Centre -- they've been off since a 6-5 shootout win there on Saturday.
Washington (78 points after Tuesday's 2-1 home OT win against the Islanders) was less than a minute away from being shut out 1-0 by the 14th-place Isles. But with goalie Michal Neuvirth on the bench for an extra attacker, Brooks Laich tied it by beating Nathan Lawson before Alex Ovechkin went end-to-end and scored the OT winner.
Montreal (75 points after Tuesday's 3-1 win at Atlanta) began a swing through the Southeast by beating the Thrashes thanks to the heroics of Carey Price, who made 40 saves. Max Pacioretty and James Wisniewski gave the Habs a 2-0 lead; Brian Gionta iced the win with an empty-netter.
New York Rangers (70 points after Tuesday's 3-2 home loss to Buffalo) may be feeling the Sabres coming up from behind after it was unable to complete a comeback from a 3-1 deficit. The Rangers are now just one point ahead of eighth-place Carolina and three in front of the Sabres -- who have three games in hand.
Carolina (69 points after Tuesday's 2-1 home win against Florida) looked like it would cruise after grabbing an early lead, but wound up having to hold off the stubborn Panthers. Cory Stillman and Eric Staal put the 'Canes up 2-0 less than 15 minutes into the game, but Cam Ward had to make 41 saves to preserve the win.
On the outside looking in:
Buffalo (67 points after Tuesday's 3-2 win at New York) got some instant offense from its newest acquisition. Brad Boyes, playing his first game as a Sabre after coming over in a trade with St. Louis, scored a goal as Buffalo began its seven-game road trip by beating the Rangers. The trip continues Thursday at Carolina.
Toronto (63 points) gets another crack at Pittsburgh at home on Wednesday. The Leafs can't afford to keep frittering away leads -- they lost Saturday to the Penguins in a shootout and Sunday at Atlanta in OT after leading both games in the third period.
Atlanta (63 points after Tuesday's 3-1 home loss to Montreal) had 41 shots at Carey Price but could only beat him once. The Thrashers fell to 1-1-1 on their five-game, make-or-break homestand.
Florida (59 points after Tuesday's 2-1 loss at Carolina) put up a spirited effort after failing behind 2-0, but could only come up with one goal despite 42 shots at Cam Ward. The Panthers, who made several deals before the trade deadline, are almost out of time.
Western Conference
Division leaders:
Vancouver (89 points after Tuesday's 2-1 home shootout win against Columbus) doesn't have to worry about winning the Northeast Division title, but Raffi Torres' shootout winner moved the Canucks five points ahead of Detroit in the race for the top spot in the West and three ahead of Philadelphia in the race for the Presidents' Trophy.
Detroit (84 points) had a day off in Southern California between games at Los Angeles and Anaheim. The Wings will be without defenseman Brian Rafalski again on Wednesday due to back spasms, but he said he hopes to play at San Jose on Thursday.
San Jose (80 points after Tuesday's 2-1 home shootout win against Colorado), was like Washington in the East, on the ropes at home against the 14th-place team in its conference. But Joe Thornton tied the game with 2:58 left in regulation and Ryane Clowe scored the shootout winner as the Sharks opened a homestand with their seventh win in a row.
The next five:
Phoenix (76 points after Tuesday's 3-2 home loss to Dallas) rallied for what looked like a sure point when Ray Whitney scored a sixth-attacker goal with 37.7 seconds left, capping a comeback from a 2-0 deficit. But elation turned to agony at Jobing.com Arena when Jamie Benn scored a power-play goal with 4.8 seconds to play, handing the Coyotes their fourth loss in a row after eight consecutive wins.
Calgary (75 points after Tuesday's 6-0 win at St. Louis) turned a 1-0 game into a rout by scoring five times in the third period to complete a home-and-home sweep of the Blues. Miikka Kiprusoff made 25 saves for his second shutout in three nights against a team that hadn't been blanked in 110 games before Sunday. The Flames, 14th in the West at midseason, have climbed to fifth.
Dallas (74 points after Tuesday's 3-2 win at Phoenix) looked like it was headed for overtime when the Coyotes scored in the final minute to tie the game at 2-2 after the Stars led 2-0 with less than four minutes left. But Jamie Benn's power-play goal with 4.8 seconds left gave the Stars a stunning victory and a three-game winning streak. They have two days off before playing the three California teams in a four-day span.
Chicago (74 points) had a welcome day off after beating Phoenix and Minnesota on consecutive days to stretch its winning streak to five games. Calgary comes to the United Center on Wednesday before another set of back-to-backs -- Friday against Carolina and Saturday at Toronto.
Los Angeles (74 points) welcomed newcomer Dustin Penner, who was acquired from Edmonton on Monday. He's expected to be in the lineup when Phoenix comes to the Staples Center on Thursday.
On the outside looking in:
Nashville (73 points after Tuesday's 2-1 shootout loss at Edmonton) saw a big point slip away when Oilers forward Linus Omark scored the winner in the shootout. The Predators have lost five of six to drop out of the top eight in the West.
Minnesota (72 points) headed East for two games in the New York area, beginning Wednesday night on Long Island, in need of a much-improved performance after Monday's 4-2 home loss to Chicago.
Anaheim (71 points) has been off since Sunday's 3-2 win against Colorado. The Ducks hope top scorer Corey Perry will be ready for Detroit on Wednesday -- he left Tuesday's practice with what coach Randy Carlyle called a lower-body injury. They are already without starting goalie Jonas Hiller and No. 2 center Saku Koivu.
Columbus (69 points after Tuesday's 2-1 shootout loss at Vancouver) got a goal from newcomer Scotty Upshall in his first game with the Jackets, but left for Alberta disappointed at leaving a point on the table in Vancouver. Columbus twice led in the shootout but couldn't close the deal before ex-Jacket Raffi Torres got the winner in the eighth round.
St. Louis (65 points after Tuesday's 6-0 home loss to Calgary) was blanked by the Flames for the second time in three days after going 110 games without being shut out. St. Louis surrendered five goals in the third period, and forward Alex Steen said it was "fair to say" that the Blues gave up. The schedule doesn't get any easier -- the Blues visit Washington on Thursday.