Fans weigh in: Alex Bowman should get the No. 88 ride in 2018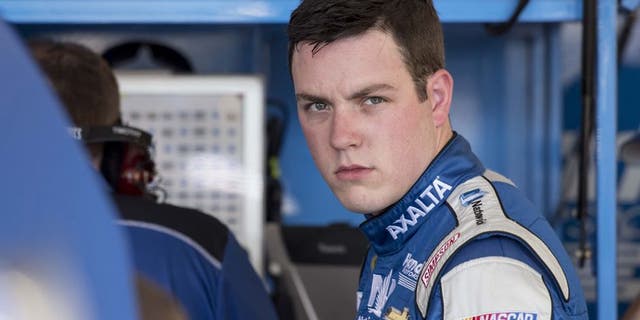 Rick Hendrick undoubtedly has a lot of people he's listening to as he decides who will take the wheel to replace Dale Earnhardt Jr. following his retirement at the end of the 2017 season.
If he's looking for another source of input, 49 percent of fans who voted in the most recent FOXSports.com NASCAR poll said it should go to Alex Bowman.
Bowman filled in for Dale Earnhardt Jr. in 10 races last season following Earnhardt's concussion that forced him to miss 18 races.
In his relief duty, Bowman's best finish was a sixth-place result at Phoenix. He posted an average finish of 19.7 in those 10 races.
Overall, Bowman has competed in 81 Monster Energy NASCAR Cup Series races with BK Racing and Tommy Baldwin Racing before joining Hendrick Motorsports in 2016.
The most likely selection other than Bowman is current JR Motorsports XFINITY Series driver William Byron, who has a contract with Hendrick. Byron only received seven percent of the vote, though.
Ryan Blaney received 17 percent of the vote, thoughit's unlikely Team Penske will let him walk away from Wood Brothers Racing.
The second leading vote getter behind Bowman was "Other," meaning that 19 percent of fans didn't want to see Bowman, Byron, Blaney, Ty Dillon, Daniel Hemric, or Bubba Wallace behind the wheel of the No. 88 Chevy. Dillon, Hemric, and Wallace all scored less than five percent of the vote.
A healthy portion of that 19 percent probably wants to see Kyle Larson behind the wheel, but he's made it pretty clear that he's happy with Chip Ganassi Racing.
We'll find out eventually who will take the place of Dale Earnhardt Jr. behind the wheel for Hendrick Motorsports in 2018 and if Bowman is chosen, it appears a lot of fans will be happy.
Russell LaBounty | Russell LaBounty/LAT Photo USA