Falcons' coach Quinn 'concerned' about center Alex Mack's injury heading into Super Bowl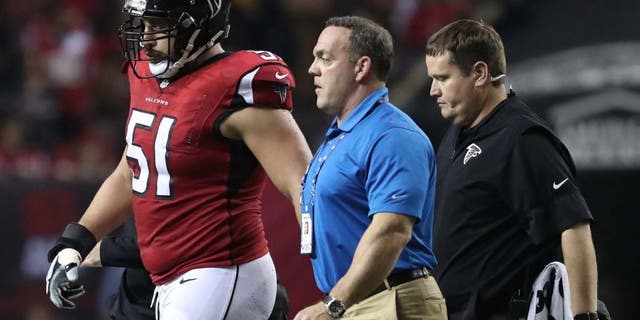 HOUSTON (AP) -- Super Bowl week has gone smoothly for the Atlanta Falcons.
Until Thursday.
Pro Bowl center Alex Mack was bothered by his injured left fibula during practice at Rice University, and coach Dan Quinn says he's "concerned" about the anchor of the offensive line heading into Sunday's title game against the New England Patriots.
Mack was injured in the NFC championship against Green Bay but managed to stay in the game. He didn't practice last week, and he's been listed as limited this week.
While he's likely to play, Quinn showed a bit of doubt when he said "I'm not panicked, but I'm concerned."
Receiver Julio Jones (toe) was also limited in Thursday's practice. Dwight Freeney didn't practice, but it was really just a rest day for the 36-year-old defensive end.