Fairleigh Dickinson coach takes job at Iona after historic upset of 1-seed Purdue
Tobin Anderson spent one year at FDU
It's been a whirlwind few days for Tobin Anderson after he became just the second coach to lead a 16-seed to a win over a 1-seed in the NCAA Tournament.
In his first year as head coach at Fairleigh Dickinson University, Anderson led the Knights to a record of 21-16 and two wins in the NCAA Tournament.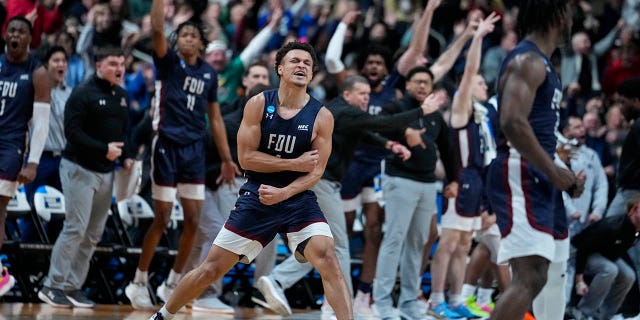 Now, Anderson will become the next coach at Iona following Rick Pitino's departure for the job at St. John's.
KENTUCKY UNAWARE 16-SEED FAIRLEIGH DICKINSON BEAT PURDUE DESPITE GAME ON JUMBOTRON: 'NONE OF US KNEW THAT'
"I appreciate this tremendous opportunity from [Iona Director of Athletics] Matt Glovaski and [President] Dr. Carey to be the next leader of one of the most storied basketball programs on the East Coast," Anderson said. "Iona University represents everything my family and I were looking for in a school, a basketball program and a campus atmosphere. Our goal is to build upon the tremendous tradition of Iona basketball and elevate the program to greater heights."
At FDU, Anderson led the Knights to a victory over Texas Southern in the "First Four" game before defeating Purdue on Thursday.
Fairleigh Dickinson's Cinderella run came to an end on Sunday as the 16-seed lost to 9-seed Florida Atlantic.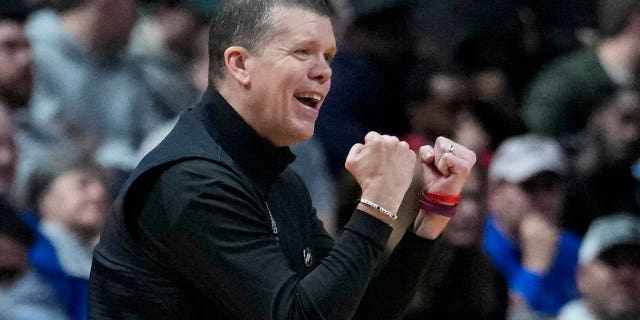 Iona has been to the NCAA Tournament in two of the last four years with Pitino as head coach.
CLICK HERE FOR MORE SPORTS COVERAGE ON FOXNEWS.COM
"We are very excited to introduce Tobin Anderson as Iona University's men's basketball head coach," said Glovaski. "We have long known him to be a fantastic coach and an even better person. Now, with his team's impressive run in the NCAA tournament, everyone paying attention to March Madness also knows this. We're delighted that he will be at the helm of our men's basketball program."
Before taking the job at FDU, Anderson spent nine seasons at Division II St. Thomas Aquinas, going 209-62.
"Tobin Anderson is a widely respected coach who has excelled at every level of the game and has proven that he can lead a mid-major program to NCAA tournament victory," Carey said. "Iona is building a program of national prominence and Tobin has demonstrated that he is the leader to take us there."
CLICK HERE TO GET THE FOX NEWS APP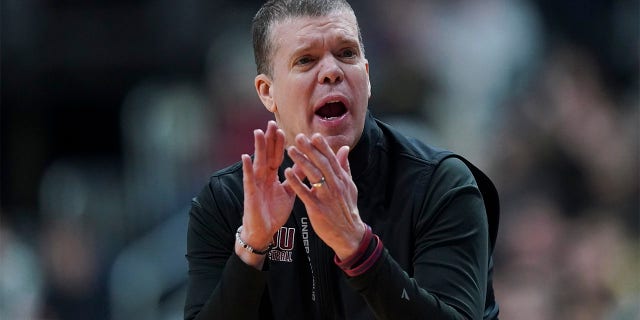 Prior to FDU's win over Purdue, 16-seeds were 1-150 in the first round of the NCAA Tournament, with UMBC's win over Virginia in 2018 being the lone win.
"That whole game has changed everybody on our team - staff, students, everybody who [goes] to Fairleigh Dickinson University," FDU forward Sean Moore said, according to ESPN. "Everything is different now."
Anderson will be introduced as the next coach of Iona on Wednesday.