Faber joins TUF rival McGregor on UFC 194 card, will face Saenz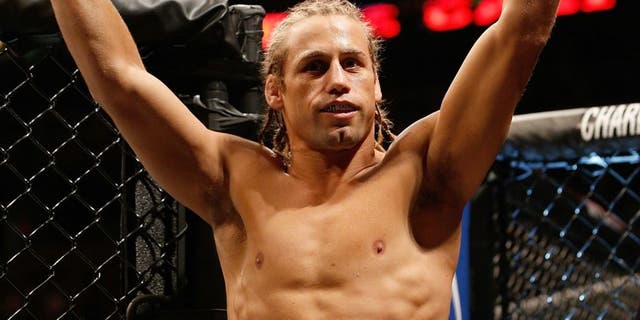 UFC 194 already is set to be one of the biggest cards of the year and it's only getting bigger.
Urijah Faber is the latest addition, joining fellow "Ultimate Fighter" coach Conor McGregor on the card as Faber will face Frankie Saenz in a bantamweight bout on Dec. 12.
Faber returns to the 135-pound division after moving up to featherweight for his last fight against Frankie Edgar in May. Faber came up short against Edgar, and now drops back down to bantamweight after coaching opposite McGregor on the current season of the reality show.
Saenz will take a decided step up in competition for his fourth fight in the UFC. The former college wrestler out of Arizona is 3-0 in the UFC with decision wins over Nolan Ticman and Iuri Alcantara as well as his most recent victory against Sirwan Kakai.
Faber vs. Saenz joins a featherweight matchup between Max Holloway and Jeremy Stephens first reported by FOX Sports as the new fights added to UFC 194 on Thursday.
UFC 194 will be headlined by the featherweight title unification bout between McGregor and Jose Aldo, while the middleweight title also will be up for grabs with Chris Weidman taking on Luke Rockhold.