Expect an unexpected winner at today's NASCAR road course race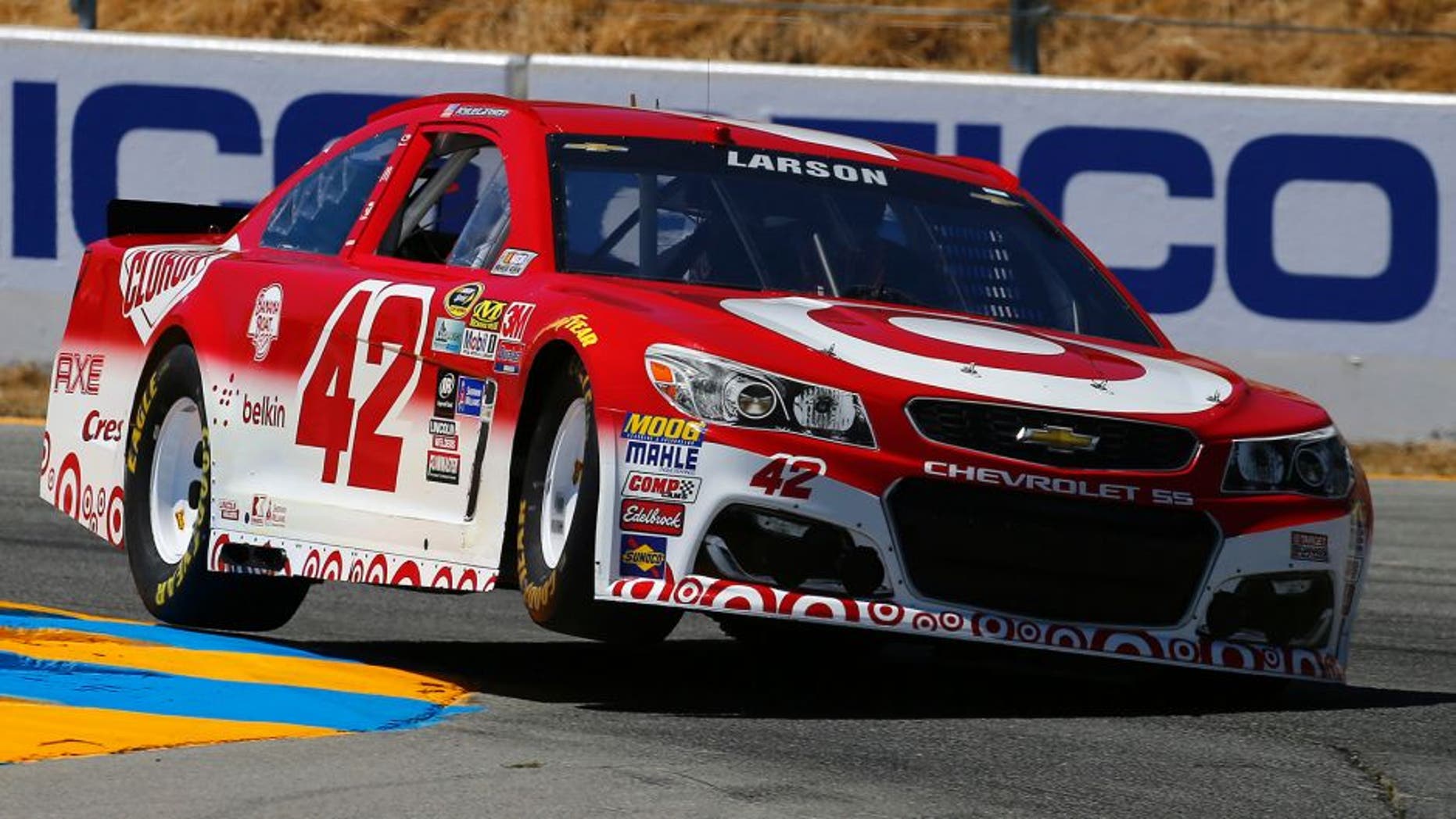 Will today's Toyota/Save Mart 350 produce an 11th different winner in the last 12 races at Sonoma Raceway? If you look at the starting lineup, it's a strong probability.
Pole-sitter Carl Edwards won here in 2014, but second qualifier and Northern California native AJ Allmendinger has never won at the 10-turn, 1.99-mile road course, nor has Martin Truex Jr., who will roll off third in the No. 78 Furniture Row Racing Toyota.
Row 3 consists of Kyle Larson, who is looking for his first NASCAR Sprint Cup Series race victory of any kind, and Denny Hamlin, who so far is winless on road courses for his career.
Add in seventh-place Joey Logano and ninth-place Paul Menard and the field is full of hopefuls. In fact, 10 of the top 14 qualifiers for this race have never won here.
Included in that list are a couple of intriguing long shots in Danica Patrick, who starts 11th, and 13th-place starter Dale Earnhardt Jr.
In addition to Edwards, brothers Kurt (4th) and Kyle Busch (8th) are past winners here, as is Tony Stewart, who will roll off 10th.
The possibilities create some intriguing storylines.
If Stewart could here win for the third time, in all probability it would get him into the Chase for the Sprint Cup in final season of NASCAR racing.
And a Patrick victory would make national headlines, especially since her best finish in 133 Cup starts was a sixth-place at Atlanta two years ago.
"The car is good," Patrick said after qualifying on Saturday. "I feel like it has good speed and it's consistent. We were able to do long runs. I was able to do pit road. I practiced braking on the inside of all the hairpins. I feel like I checked a lot of boxes off in practice that I don't normally do, so I feel pretty ready."
And if someone who comes into today winless for 2016 somehow manages to pull off a victory, it would mean 11 Chase spots would be locked up.
The Northern California weather is beautiful today, but it will be hot, which means the track will be even slicker and more treacherous, especially with the low-downforce setup being raced here for the first time.
The bottom line is expected the unexpected today, which is shaping up as a wild free-for-all with no clear-cut favorite.
"The restarts create the carnage here and guys doing stupid stuff, but when you get into a run and you get a long green flag run like that that is when it's fun here because you are racing the race track and what you've got to do to make yourself fast," said Stewart.
"It's not that same feeling of wheel-to-wheel competition that you get other places, but this track is more challenging than the competition is. If you can beat the track, you can win the race, too."