Even Johnny Cueto's hair fits in with the Giants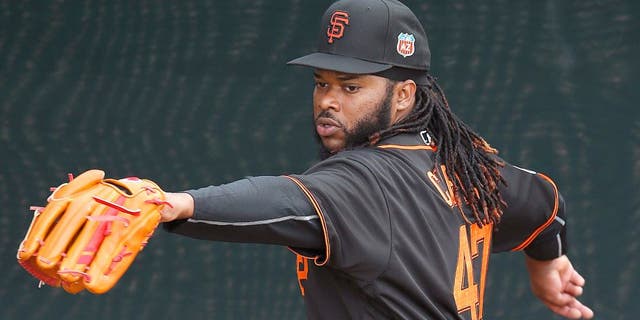 Pitcher Johnny Cueto looks to be bursting with San Francisco Giants spirit, showing up at spring training with his hair sporting team colors -- the tips of his dark dreadlocks are tinted orange.
Not to minimize his commitment to his new team -- Cueto signed a six-year, $130 million free-agent deal with San Francisco after winning the World Series with the Royals -- but the right-hander didn't color his hair just to match the Giants' uniforms.
"I already had it orange," Cueto said through an interpreter, as reported by mlb.com on Thursday.
Well, as any baseball fan knows, at the start of spring training, the pitchers are ahead of ... the stories.