Eli to Beckham Jr. connection highlights Monday's practice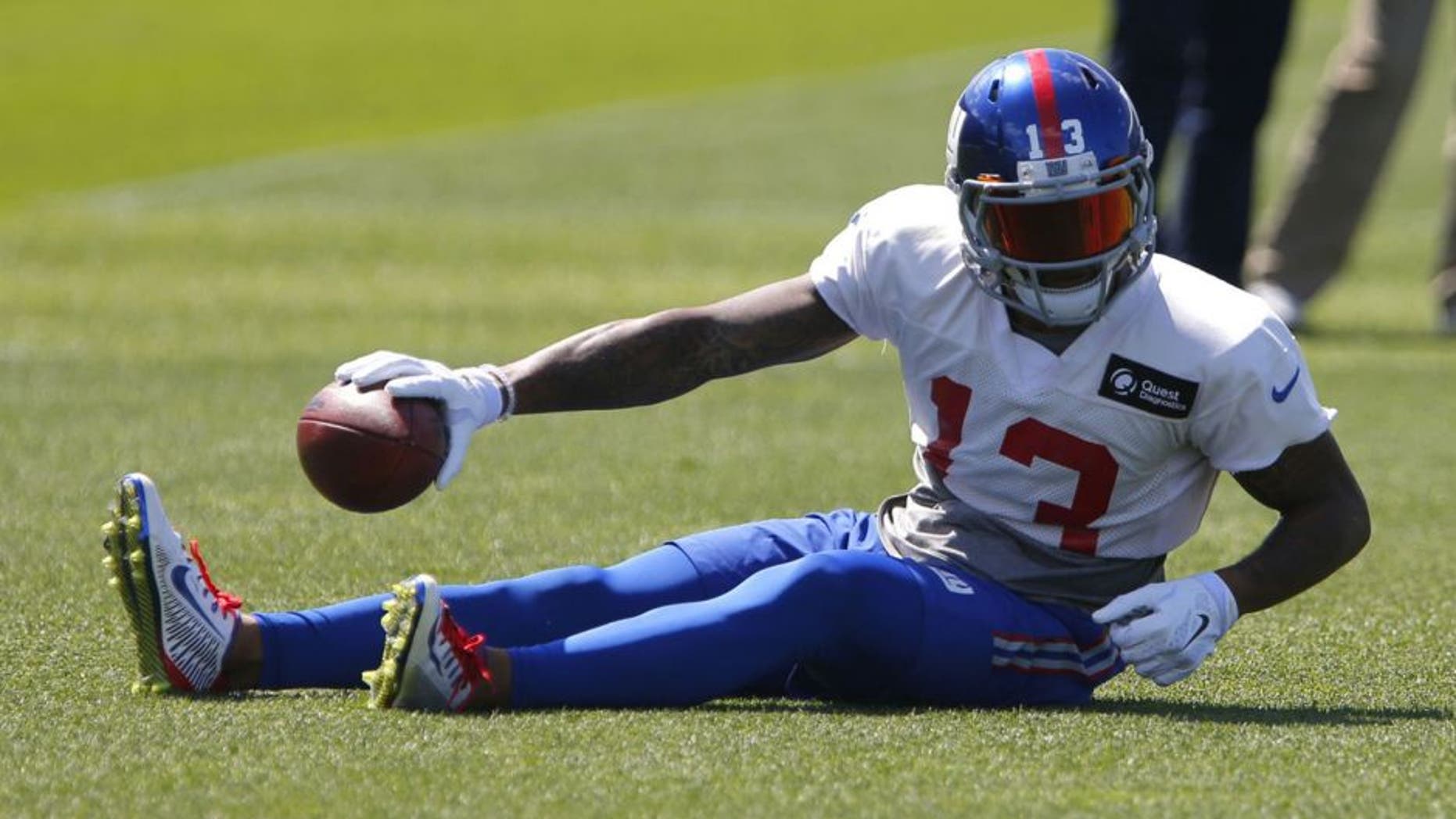 When the New York Giants broke practice on Monday, everyone wanted to talk about the on-field fight between Justin Pugh and Damontre Moore. However, Giants fans shouldn't sleep on what Eli Manning and Odell Beckham Jr. were able to accomplish during the team's fourth and longest practice of training camp.
After an early practice miscommunication between Manning and Beckham, the dynamic duo took over Monday's practice. According to beat writer Jordan Raanan of True Jersey, and other beat writers live at practice, Manning and Beckham burned the Giants' secondary with a stop-and-go fake that turned into a 60-yard touchdown pass down the right sideline. The duo burned cornerback Dominique Rodgers-Cromartie and safety Mykkele Thompson, who was working with the first team defense for the first time in camp.
As has been reported throughout the offseason, Manning and the Giants' offense are a lot more comfortable in year two under offensive coordinator Ben McAdoo. Last year, around this same time, Manning was tossing interceptions in practice every day. This year, including spring practices, Manning hasn't thrown an interception in live drills yet.
General manager Jerry Reese said the goal is for the Giants' offense to score 28 points per game this season. The Giants have certainly made the necessary additions on offense and will be returning a lot of talent from 2014. This is an offense that has the look of a unit on the verge of becoming elite.
(h/t True Jersey)