Edmonton Oilers cheer on the Toronto Blue Jays to victory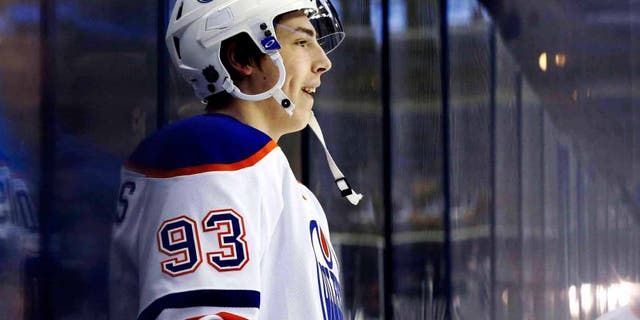 NEWYou can now listen to Fox News articles!
The Edmonton Oilers play an away game wit the Dallas Stars Tuesday night for their third game of the season. Conveniently, the Toronto Blue Jays were in town for their Game 3 showdown against the Texas Rangers.
The Blue Jays faced elimination, but they had a lot of fans cheering them on.
Several Oilers, including Connor McDavid, Ryan Nugent-Hopkins, Taylor Hall and Justin Schultz took on the game and cheered loudly for their Canadian baseball team.
They especially loved Troy Tulowitzki's 6th inning three-run home run.
After the 5-1 victory, the Oilers headed to the Blue Jays' locker room to celebrate the win.
The Blue Jays held off elimination in the best of five series with the win. The series continues today at 4:07 PM at Globe Life Park in Arlington, Texas on FOX Sports 1.