Eagles' Graham on pass interference calls: 'They're at home'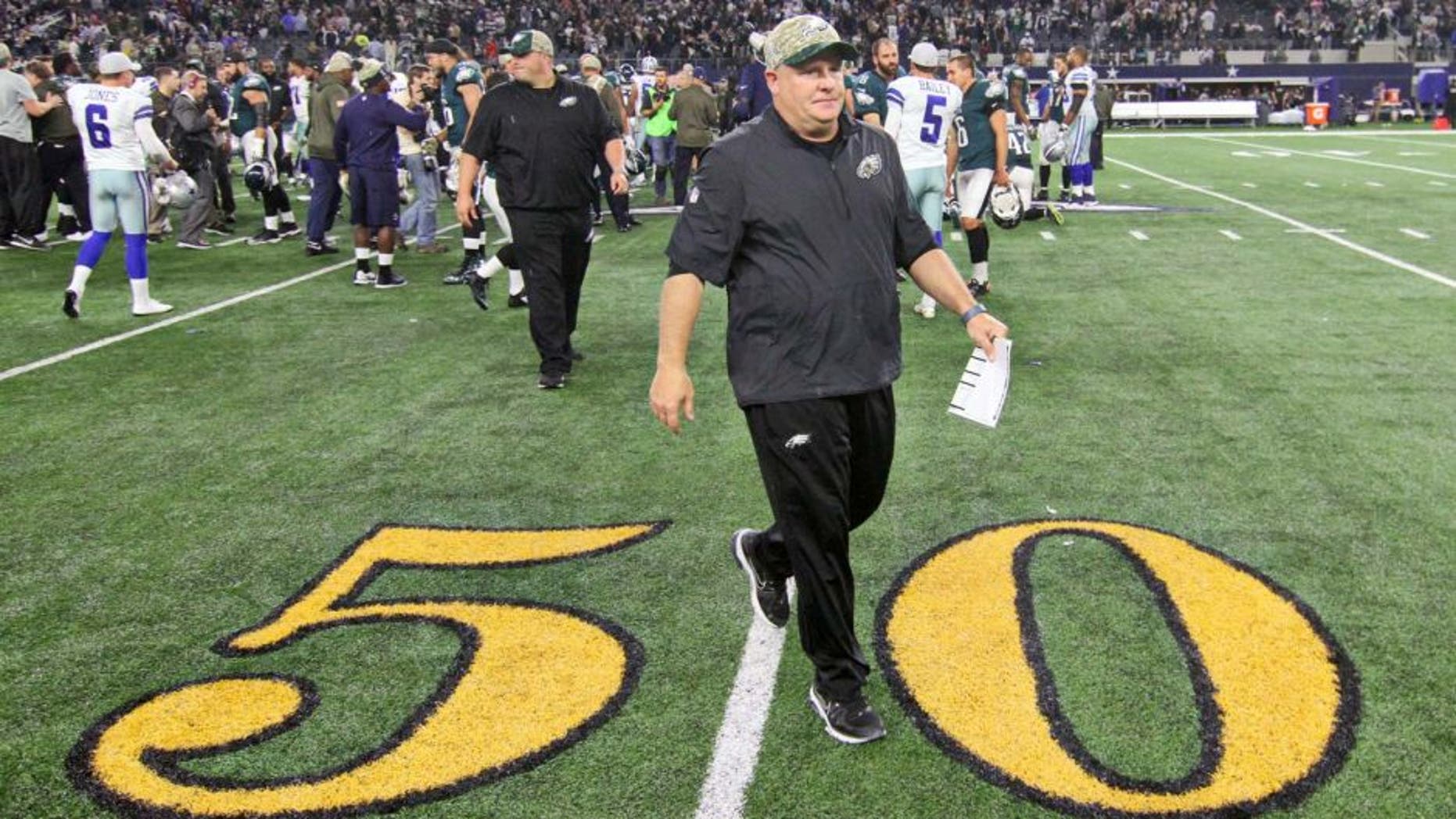 Some of the Eagles weren't too happy with how the penalties were called in their Week 9 33-27 win over the Cowboys. Ray Carlin USA TODAY Sports
On the Dallas Cowboys' game-tying field goal drive in the final minutes of the fourth quarter, a few Philadelphia Eagles players felt like they got some help from the referees. The Eagles were flagged for pass interference twice, both times on cornerback Byron Maxwell, including one that extended the drive.
"The one that he dove, he almost could've caught that and it's like he didn't even really touch him," Eagles defensive end Brandon Graham said to reporters after the game, per The Dallas Morning News. "I mean, they're at home. If we were at home we would get that call every time. We can't worry about what the refs do."
Maxwell tried his best to make his plea to the official, but he had no success in changing either of the two critical penalties.
"At the end of the day I tried to argue it but he's not changing it so you've got to move on to the next play," Maxwell said to reporters after the game.
Head coach Chip Kelly was less willing to talk about two plays that could have proved crucial in deciding the winner. He wouldn't expand on either penalty.
"They made (the calls)," Kelly said. "That's what I thought of it."
MORE NEWS: Want stories delivered to you? Sign up for our NFL newsletters.
During the week leading up to the game, Eagles' defensive tackle Bennie Logan said the Cowboys players just "whine and complain about everything" during the game. It's ironic that the Eagles' players were the ones who spoke out about the officials after this game.