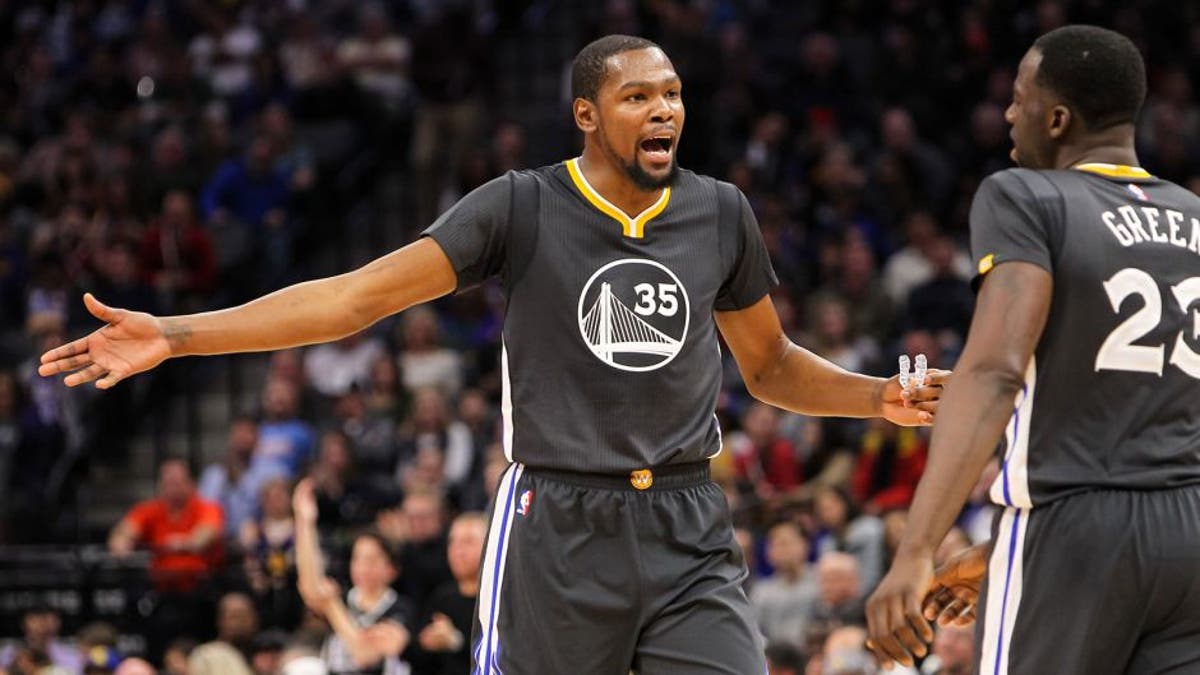 Sounds like Steve Kerr wasn't the only one trying to fire up the Golden State Warriors last weekend.
Kerr went ballistic on the refs and got ejected from Saturday night's 109-106 overtime loss to the Sacramento Kings, then Draymond Green and Kevin Durant got into it by the bench, with Shaun Livingston trying to calm them down.
On Tuesday, Green told reporters there was no problem between the two and suggested he simply was trying to fire up his friend, who was struggling through his worst night as a Warrior.
"It was actually a tactic, but that's for us to know and for everyone else to figure out," Green said.
Didn't work. Durant had a season-low 10 points on 2-for-10 shooting. But don't think you won't see Green get verbal the next time he needs to.
"If you've got to hide something from one of your teammates and you can't say something, then you're in a bad situation," Green told reporters. "And me personally, I don't want to be in that situation. If you're on a team where you can't talk, where there's moments where you need to yell at each other -- maybe that yelling is to get each other going. Like, you don't know what that is; no one else knows what that is. So if there is a team like that, please make sure I'm on the first thing smoking out of there because that team ain't for me."
The Associated Press contributed to this report.