Draft prospects to raise money for charity at NFL Combine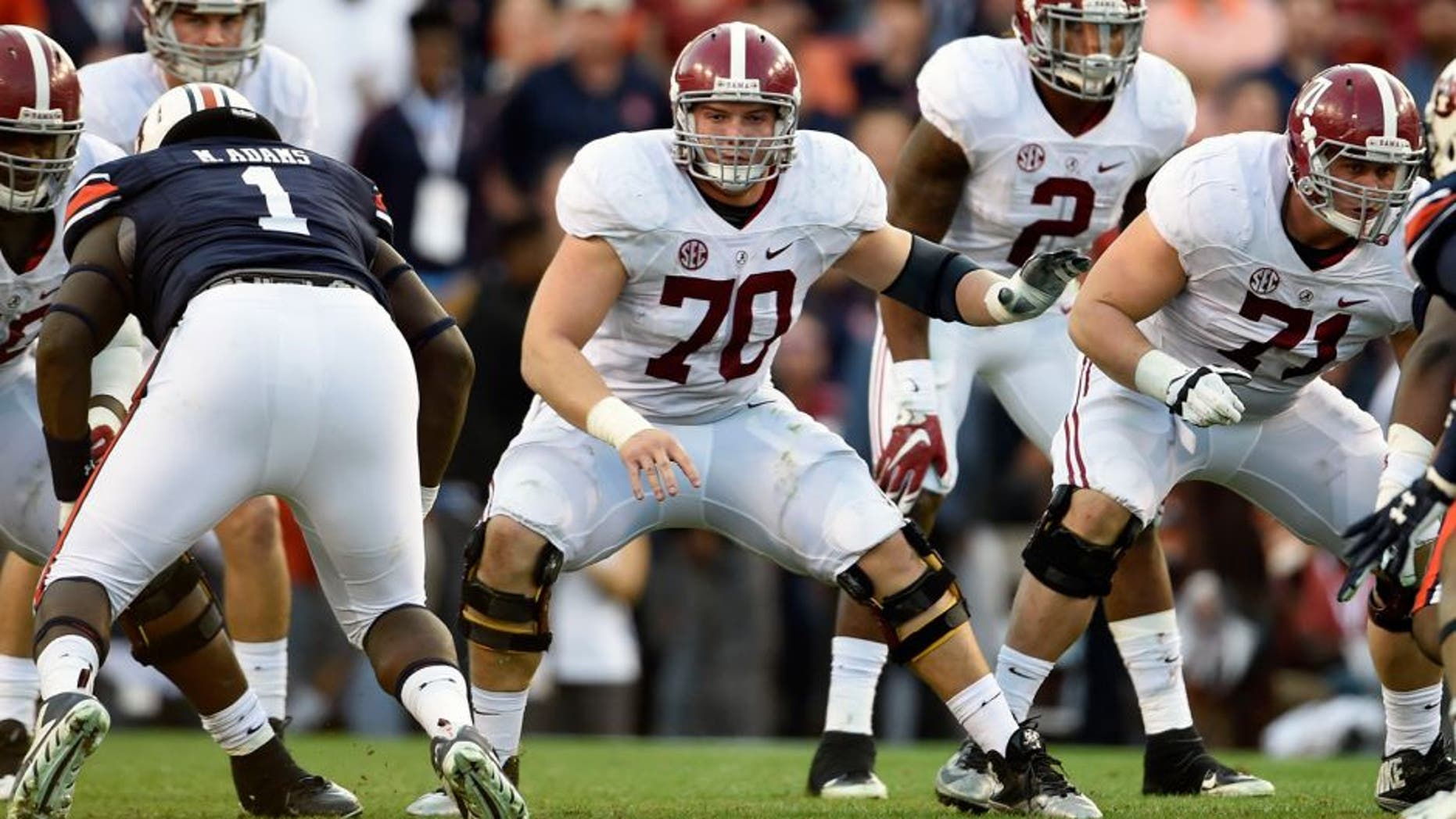 Think the NFL Scouting Combine is silly? Is what players did on the field a better indicator of their pro potential than how fast they can run or how high they can jump in a controlled setting in Indianapolis?
Maybe so, but several 2016 prospects are doing something to make the "underwear Olympics" worthwhile for military members in need.
Ohio State linebacker Joshua Perry, Alabama offensive lineman Ryan Kelly, Auburn offensive lineman Shon Coleman and Georgia receiver Malcolm Mitchell are all part of an effort to raise money for the Eagle Fund, a program that supports active duty wounded or injured military members who have taken part in Special Operations.
Perry and Mitchell will compete head-to-head in the vertical jump with fans able to make a pledge money for every inch recorded by each player.
Kelly and Coleman are competing over bench press reps.
The Eagle Fund is a program developed by the Andrews Research and Education Foundation and EXOS, a sports medicine and performance company.
The NFL Scouting Combine is set to begin Tuesday in Indianapolis.