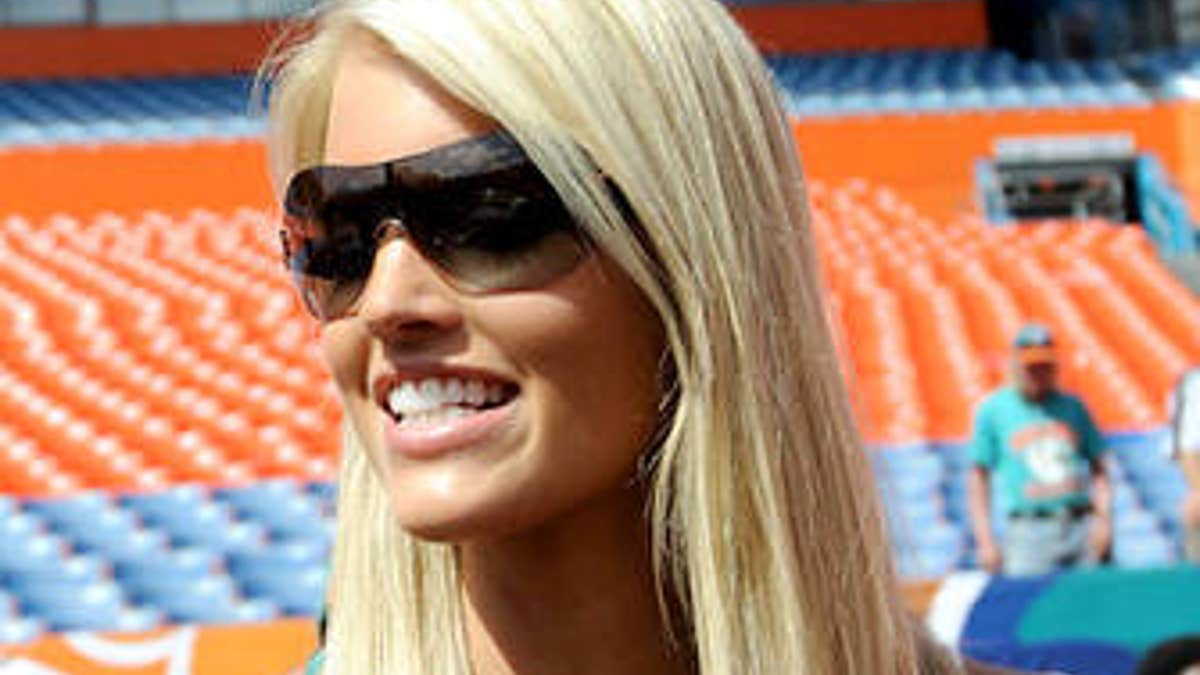 Dillon Brooks is an 8-year-old boy with autism and brain cancer who loves the Miami Dolphins.
Turns out the Miami Dolphins love him back.
Brooks is the son of Drew Brooks, a member of the Pembroke Pines (Fla.) Police Department who works the Dolphins detail on road games. He looks after Dolphins general manager Jeff Ireland and his family, basically. Ireland also has autistic children and the two families bonded.
"Drew's been like a brother to me," Ireland told the Miami Herald.
A month ago, doctors discovered an aggressive, malignant tumor growing on Dillon's brain. They diagnosed him with a common type of brain cancer and on Monday will try to save the boy's life with what they hope is a revolutionary gene transfer procedure, followed by the familiar chemotherapy-and-radiation cocktail.
Sunday, Dillon will be watching from a hospital in Boston as his heroes try to make it 3-0 on the season.
When the Dolphins found out, Ireland's wife, Rachel, began visiting Dillon at the hospital most days. Center Mike Pouncey has been a regular, too. Coach Joe Philbin and his wife have been by the Brooks house.
"I can't even express to you the outpouring of support from the whole organization," Drew Brooks told the Herald. "Being there and doing the little things, offering support, no matter what it is -- I'm kind of a keep-things-to-myself kind of guy, but I can't even describe the support that they've given to me and my family."
Appreciated as they are, you can't pay the hospital with well-wishes, and the Brookses are worried they won't be able to fully pay the hospital with insurance money, either. So they need cash.
Pouncey took it upon himself to start spreading the word. He and his brother, Maurkice, who plays for the Steelers, on Tuesday solicited donations via Twitter.
Help Dillon Brooks and "Team Dillon" beat cancer by making donations to the PBA Hope Fund and in the memo section write "Team Dillon".
-- Mike Pouncey (@MikePouncey) September 17, 2013
The PBA Hope Fund's phone number is 954-584-7600. It is open Monday-Friday, 8:30 a.m.-4:30 p.m. Eastern. Checks should be made out to the PBA Hope Fund with "Team Dillon" in the memo, and can be sent to 18459 Pines Blvd. #287, Pembroke Pines, FL, 33029-1400.