Dolphins HC Adam Gase on Ryan Tannehill: 'Last year was a hiccup'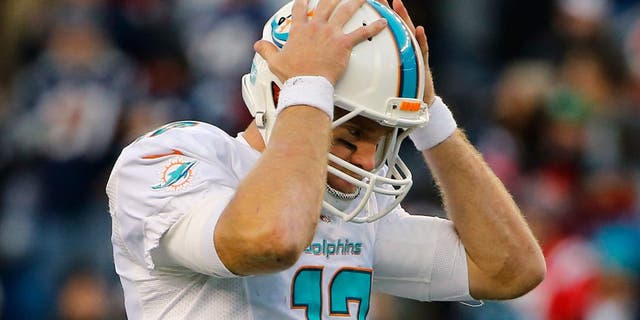 NEWYou can now listen to Fox News articles!
Peyton Manning and Jay Cutler: Those are the two quarterbacks Miami Dolphins head coach Adam Gase has helped develop in the past five seasons. Now, he'll add Ryan Tannehill to the (short) list.
Tannehill will undoubtedly be Gase's biggest challenge yet, given his inexperience in the NFL relative to Manning and Cutler. However, Tannehill has also showed improvement in each season ... except for his most recent.
He appeared to take a step back a bit, declining in completion percentage, touchdowns and rushing yards. He also threw the same number of interceptions (12) as he did in 2014. Gase is aware of Tannehill's struggles this season, yet he's not worried about them.
Via the Andrew Abramson of the Palm Beach Post:
Tannehill and Cutler have similarities between them, and Gase realizes that. He was able to elevate Cutler's play, so he hopes to do the same for Tannehill in 2016.
The Dolphins have high hopes for next season under Gase -- and beyond 2016, as well. Owner Stephen Ross said Gase will lead the Dolphins to "many, many Super Bowls" in the future, and next season will be the first step in building something great in Miami.