Dodgers' Utley suspended for Games 3 & 4 for illegal slide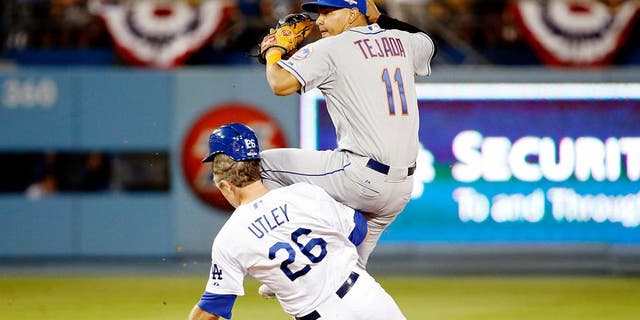 NEWYou can now listen to Fox News articles!
Major League Baseball suspended Dodgers second baseman Chase Utley Sunday for a takeout slide in Saturday night's NLDS Game 2 that resulted in a broken leg for Mets shortstop Ruben Tejada.
The play sparked debate in the baseball community on whether it was a dirty slide as Utley appeared to initiate his slide into second base late and without intent to actually touch the base.