Deceased woman takes one last shot at Bears QB Jay Cutler in obituary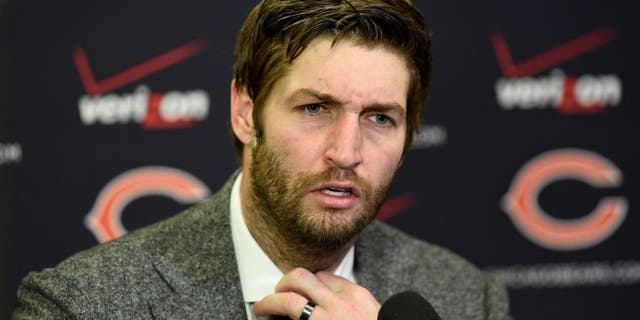 NEWYou can now listen to Fox News articles!
Man, Jay Cutler just can't catch a break.
The Chicago Bears quarterback isn't anywhere close to being the worst QB in the NFL, but you'd never know that if you listened to all the criticism he takes, with much of it coming from his own team's fans.
Cutler is used to the routine heat and has learned how to deal with it, I'd imagine, but now we've hit the ultimate low for Cutler.
A recently deceased woman in Illinois apparently didn't get enough shots in at Cutler here on earth, so she delivered one final punch in her obituary.
Here's what recently ran in the Chicago Tribune:
"Elizabeth Porter Bowman, 78, of Northbrook, Illinois died peacefully January 9, 2016, surrounded by her children. Betsy was an elementary school teacher and later a tutor, but her passion and focus was being a dedicated and involved mother and grandmother. She was a woman of loyalty, integrity, opinion, curiosity and intelligence. A lifelong fan of the Cubs, Blackhawks and Bears (except Jay Cutler)."
That's a mic-drop obituary.
Chicago sports fans are truly amazing.