David Ortiz, nearing 500 career homers, powers Red Sox to 6-4 win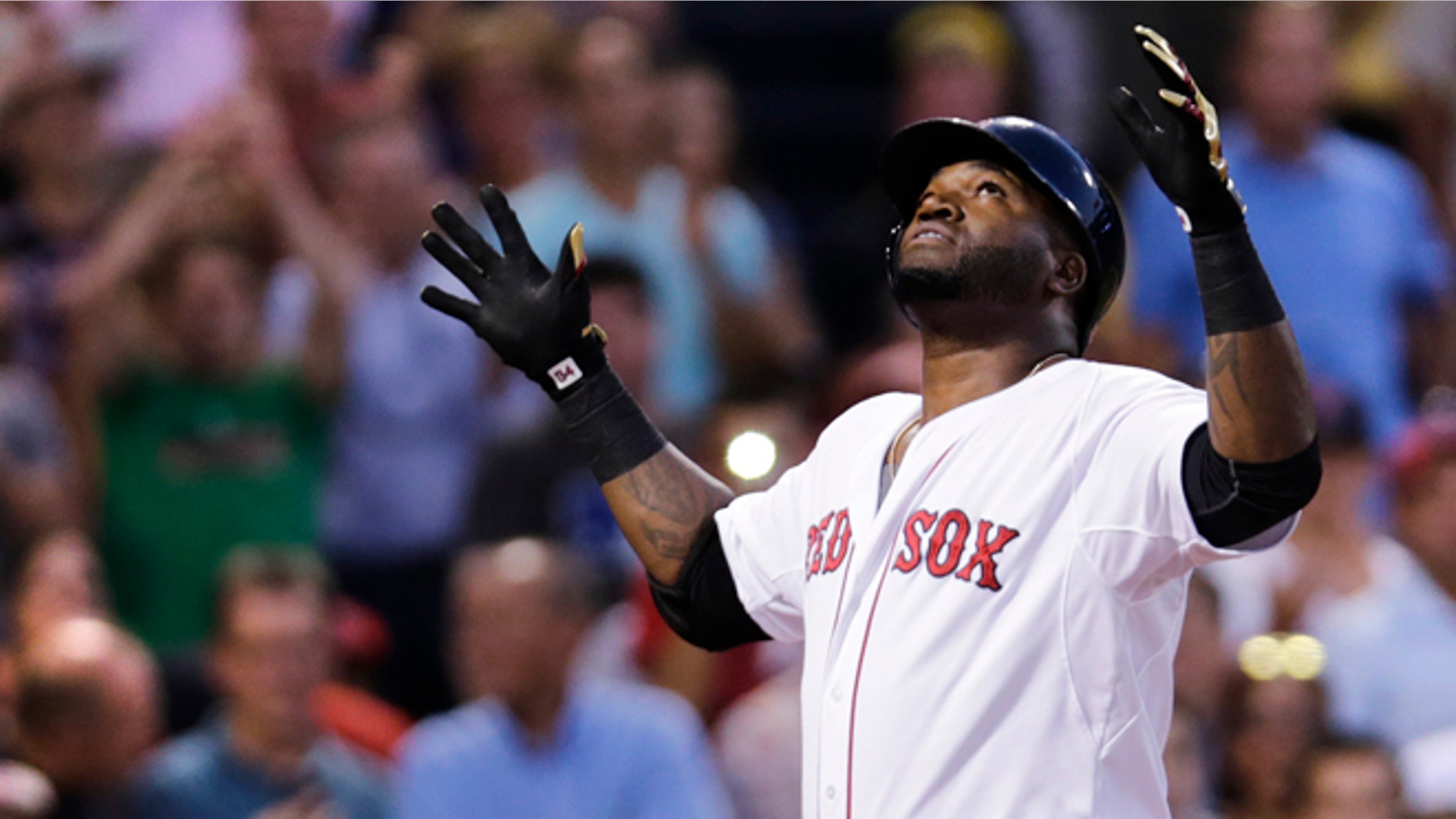 BOSTON (AP) – The Red Sox put on a nice show in their first game under the new boss.
David Ortiz hit his 492nd career homer, Jackie Bradley Jr. and Ryan Hanigan connected on consecutive pitches, and Joe Kelly went six strong innings to lead Boston to a 6-4 win over the Cleveland Indians on Wednesday night.
The victory came a day after the Red Sox shook up their front office, hiring Dave Dombrowski as president of baseball operations. General manager Ben Cherington declined to stay after he helps with the transition.
"I think it would be very positive," interim manager Torey Lovullo said when asked what he thought his new boss would think. "Our pitcher came out and set a very aggressive tone — Joe Kelly six innings, no earned runs. We did a good job. ... We played with energy and drove the baseball offensively."
Travis Shaw also homered following Ortiz's solo shot for the Red Sox, who have won four of six.
Boston's homers all came off Corey Kluber (8-13), last season's AL Cy Young Award winner.
Yan Gomes hit a three-run shot for the Indians, who have lost four of five.
Kelly (6-6) gave up one unearned run on five hits, striking out three and walking three to win his fourth straight start. Junichi Tazawa worked the ninth for his first save.
"The offense and defense played really well tonight, especially the offense against one of the best pitchers in the game," Kelly said.
Leading 2-0 in the fourth, Bradley hit a three-run homer off the base of a light stanchion above the Green Monster. The ball caromed onto the field while Bradley was scampering around second on a relay throw home before the umpires could get the players' attention.
"He was missing a bunch of bats to get the strikeouts, but he made some mistakes with his fastball and paid the price," Indians manager Terry Francona said. "In this ballpark what might be a double to left field can be a home run."
Hanigan followed by hitting his completely out of Fenway Park, clearing the Monster seats to make it 6-0.
Kluber gave up six runs in six innings, striking out nine and walking one. He was coming off a one-hit complete game in his previous start Friday against Minnesota.
"I mean they hit two popups that accounted for four runs," Kluber said. "Other than that was pretty good."
Bradley also made a nice over-the-shoulder catch in full stride.
Ortiz and Shaw homered in the second. Ortiz's shot sailed into Cleveland's bullpen just beyond the reach of right fielder Lonnie Chisenhall.
Like us on Facebook