David Johnson's amazing rehab video shows his knee is just fine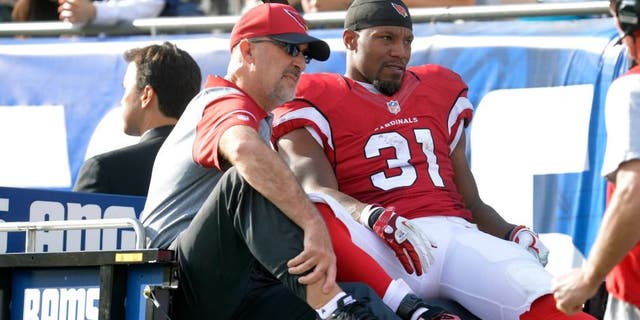 David Johnson put together one of the all-time great seasons by a running back this season. He amassed more than 2,100 yards from scrimmage and a total of 20 touchdowns, joining an elite group in that regard.
As good as his 2016 season was with the Cardinals, it nearly turned disastrous in Week 17 when he injured his knee. Fortunately, it was deemed an MCL injury, sidelining him for a few months.
Johnson shared an update on his rehab Wednesday, and you could say things are going well.
That's a 224-pound man jumping clean out of a pool about five weeks after injuring his knee. To say he's a physical freak would be an understatement.