Danny Amendola Will Donate To Boston Relief Fund For Every Pass He Catches Or Drops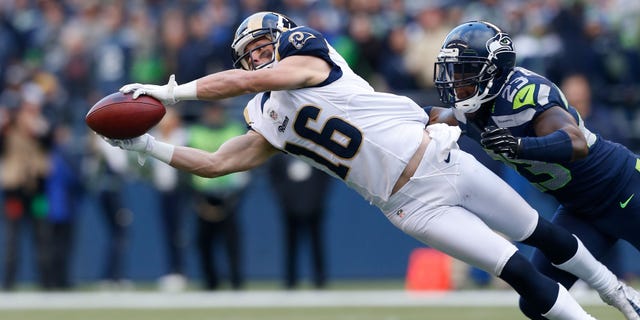 A newly minted New England Patriots wide receiver is endearing himself to Boston Marathon fans -- he's donating to the relief fund for victims of Monday's deadly bombings.
"I will DONATE $100 for EVERY pass I catch next season to whatever 'Boston Marathon Relief Fund' there is. And $200 for any dropped pass," Danny Amendola tweeted.
Amendola, 27, who spent the last three seasons with the St. Louis Rams, just signed a $31 million dollar contract a month ago with the Patriots.
The contract makes the Boston area his home for the next five years.
Three people died from two bombs at the finish line of the race, including an 8-year-old boy -- and more than 150 were injured, including nearly a dozen that lost limbs.
Amendola is being counted on to replace popular wide receiver, Wes Welker, who signed with the Denver Broncos this off-season.
Amendola has struggled with injuries during his professional football career.
The Amendola family is no stranger to headlines -- Amendola's father, Willie, is suing the Dallas Cowboys and Cowboys Stadium for $1 million from a freak incident that made him a viral video spectacle.
The high school football coach was giving a post-game interview after his team won the Texas 5A Division I state championship when an unmanned runaway golf cart hit him, dragging him across the field.
He did not suffer major injuries when the incident happened.
Danny Amendola, who is from the Houston area and played at Texas Tech, was signed by the Dallas Cowboys as an unsigned free agent in 2008.
He spent the season on the practice squad.
Follow us on twitter.com/foxnewslatino
Like us at facebook.com/foxnewslatino