Danica Patrick out of Food City 500 after collision with David Ragan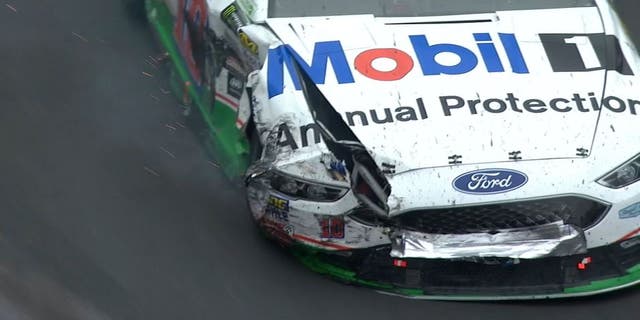 Three-wide racing at Bristol Motor Speedway usually doesnt work.
If you need proof, just look at Lap 323 of Mondays Food City 500 Monster Energy NASCAR Cup Series race at the 0.533-mile Tennessee short track.
On that lap, David Ragan tried to make a bold move to split the cars of Front Row Motorsports teammate Landon Cassill on the high side and Stewart-Haas Racings Danica Patrick on the low side as they exiting a corner.
It did not end well.
Patrick washed up the hill and hit Ragan, with both of them getting knocked out of the race, although Cassill was able to continue.
It was another disappointing finish for Patrick, who has endured many of those so far this year.