Dana White reveals McGregor vs. Mayweather date was lost to Canelo vs. GGG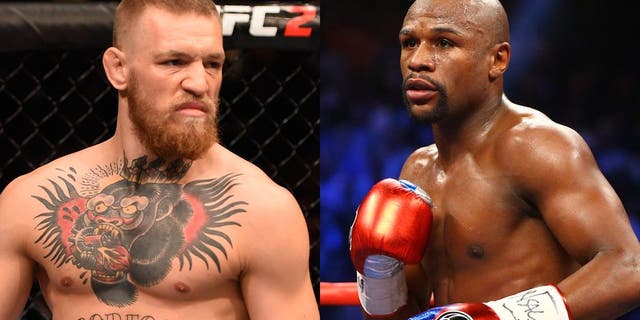 The long rumored super fight between Conor McGregor and Floyd Mayweather was being targeted for September 16 in Las Vegas, but now it appears the superstar showdown will have to look for a new home.
On Saturday night, the matchup between Saul "Canelo" Alvarez and Gennady "GGG" Golovkin was announced for the same date in Las Vegas.
Alvarez was fresh off a lopsided win over Julio Cesar Chavez Jr. before the fight with Golovkin was confirmed afterwards.
"We just lost our date to Canelo and Triple-G, but good, that's a good fight. I'll be at that one, too," UFC president Dana White revealed when speaking to Fight Hub after the Alvarez vs. Chavez Jr. match.
Sources told FOX Sports that September 16 was the date McGregor and Mayweather had planned to meet if the two sides could come together on an agreement for the mega-fight that's expected to be one of the biggest events of all time.
Now it looks like McGregor and Mayweather will have to look for a new date for their fight assuming negotiations go well to put the matchup together. McGregor and White are expected to meet soon before sitting down with Mayweather's team to hammer out a deal for the fight.
Unfortunately it appears McGregor and Mayweather will now either need to move up the date for their proposed fight or push it back past September because Canelo vs. Golovkin is also expected to draw sizable numbers even if it's not as big as the matchup between the biggest star in UFC history and boxing's retired pound-for-pound king.
As disappointed as White was that the date he wanted for McGregor vs. Mayweather was handed to another fight, he's still excited to see Canelo vs. Golovkin finally take place.
"Canelo looked good tonight, Canelo looked awesome. Triple-G's fun man, he's the type of guy boxing needs so it will be a fun fight. So is Canelo, Canelo went at it tonight," White said.
"The fans win that fight. That's gonna be a real fight. That's gonna be a fun one."
Zuffa LLC via Getty Images | Josh Hedges/Zuffa LLC