Dana White confirms if Jon Jones fights at UFC 214, he won't be the main event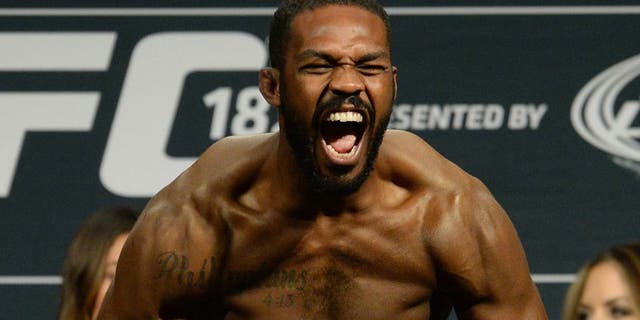 Jon Jones will be eligible to return to action as early as July but even if he's facing light heavyweight champion Daniel Cormier, he won't be doing it in a main event.
Earlier this week, UFC president Dana White revealed that Jones has the option to return at UFC 214 on July 29 to face Cormier with the light heavyweight title on the line.
If that date ultimately serves as his return to action, White doubled down on his previous statement that Jones will not be in the main event even if he's taking on Cormier in one of the biggest grudge matches in UFC history.
White was asked about Jones' status with the potential fight looming in July and he once again confirmed that the longest reigning light heavyweight champion in UFC history still hasn't earned main event status again.
"That's a huge problem right now and that's why I said he won't headline a card," White told "The Herd" on Wednesday while discussing Jones. "It will be a co-main event.
"He will not be the main eventuntil he builds back the trust of the consumers and me."
Josh Hedges/Zuffa LLC/Zuffa LLC via Getty Images
White's ire stems from the incident at UFC 200 when Jones was set to face Cormier in the main event, but then just days before the show, it was revealed that he tested positive for a banned substance. Jones was later suspended one year for the infraction.
Jones has not responded to White's original offer to face Cormier on the July 29 card in Anaheim that will serve as UFC 214.
If Jones ultimately decides not to take the fight, Cormier will face heavy-handed British slugger Jimi Manuwa instead as he looks to defend his light heavyweight title for the third time.
Perhaps this declaration about being locked into the co-main event slot will put Jones in the position where he would rather take a tune up fight against a different opponent before finally facing Cormier in a rematch.
Regardless of his decision it's clear White isn't bending on his declaration that Jones will not be in a headline fight when he's eligible to return to action later this year.