Dan Bailey's regular season field goal streak comes to an end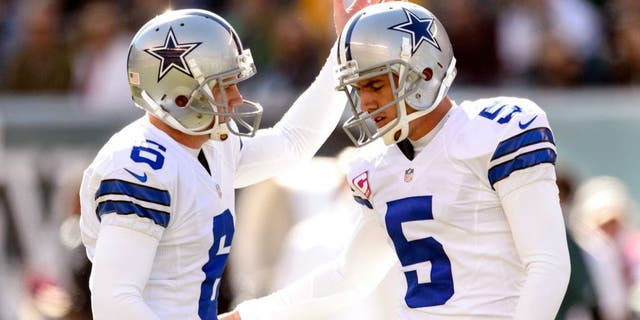 Dan Bailey's field goal streak finally comes to an end. Howard Smith USA TODAY Sports
Dallas Cowboys place kicker Dan Bailey finally missed a field goal attempt, in the Cowboys' Week 10 loss to the Tampa Bay Buccaneers. Bailey's miss ended his perfect 18-for-18 start to the season and it also ended his 21-field goal streak dating back to 2014.
After making his first two field-goal attempts in the first half -- from 42 and 53 yards -- Bailey missed. His last miss came on Dec. 21 2014, last regular season, when he hooked a 52-yard attempt against the Indianapolis Colts wide right.
His missed attempt in Week 10 came from 48 yards out and he pushed the ball wide right. After the game, Bailey talked about the miss.
"I struck it pretty well," Bailey said, per Dallas News. "Obviously I'm disappointed I missed, but at the same time I put a good hit on it. The wind just didn't bring it back in.
"I wasn't too aware of how many in a row I kicked. But that's the goal - try to stack good kicks together. If you do that, you're usually going to have good success."