Damon Mitchell talks about conversion from QB to WR for Arkansas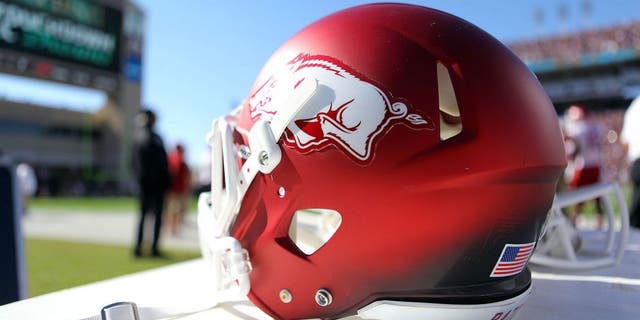 Damon Mitchell signed with the Arkansas Razorbacks to play quarterback for Bobby Petrino and his up-tempo passing offense. Soon after his arrival, Petrino was out and seemingly the worst fit for Mitchell's skill set was in, as the school hired Bret Bielema.
Mitchell decided to stick it out and try another position. After considering the move to defensive back, Bielema suggested receiver instead of switching to defense. Now a season into his transition, Mitchell talked to 247Sports about the level of difficult learning the new role in the offense.
"It was real big (adjustment)," Mitchell said. "Because you are going from taking dropback's laterally to running full-speed and changing on a dime, then stopping on top of routes. But it was kind of easy identifying coverages. As a quarterback that's one thing you have to do and as a receiver you get your eyes straight to the defense coming out of the huddle. That definitely helped me in my transition."
Players sticking it out with Bielema and willing to accept an entirely new system in today's age of transfers played as big a contributing factor as any in the Razorbacks quick identity and culture change.
"All that went into that was me being the best teammate I can be," Mitchell said. "I went to Coach B before the spring (2014) even started and I said, 'Whatever we need desperately I will go be.' He was like we need you at receiver and we feel you can help there. So I went there and I told him if you are still short at safety I will go to the other side of the ball. It doesn't matter to me I just want to help my boys win football games."
With a season of tape to learn from, Mitchell sounds confident heading into his second season at receiver and could prove to be a difference maker this season, as opposing defenses will likely force Arkansas to beat them through the air.
"Watching myself on film from last year and earlier this year exiting this spring both Coach Smith and Coach (Dan) Enos told me this summer is really big for you," Mitchell said. "Getting off releases, knowing the playbook and I decided to take it upon myself to be a guy to go out and do what I had to do."
If Arkansas makes a run at the SEC West title this season, it could be in large part to the emergence of Mitchell on the outside.
(h/t 247Sports)