Dale Earnhardt Jr. takes in NHRA Carolina Nationals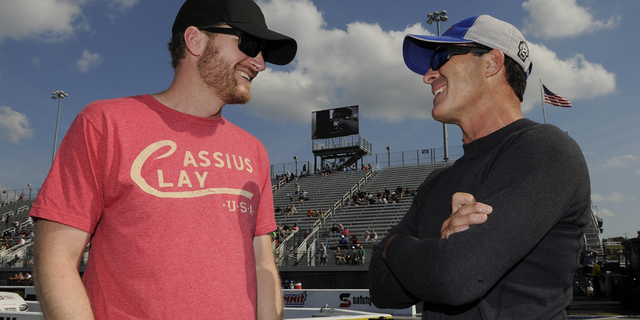 With 38 races a season, the NASCAR Sprint Cup Series schedule doesn't allow a whole lot of free time for drivers. So while he's out of the cockpit recovering from a concussion, Dale Earnhardt Jr. is making the most of his time.
Last Saturday, NASCAR's most popular driver travelled to Bristol Motor Speedway for the first college football game there between Virginia Tech and the University of Tennessee.
And Friday, Earnhardt got to experience a different kind of racing, as he hung out at zMax Dragway, site of this weekend's Carolina Nationals NHRA event.
By the looks of it, he had plenty of fun.