Daily Fantasy Baseball Advice for April 15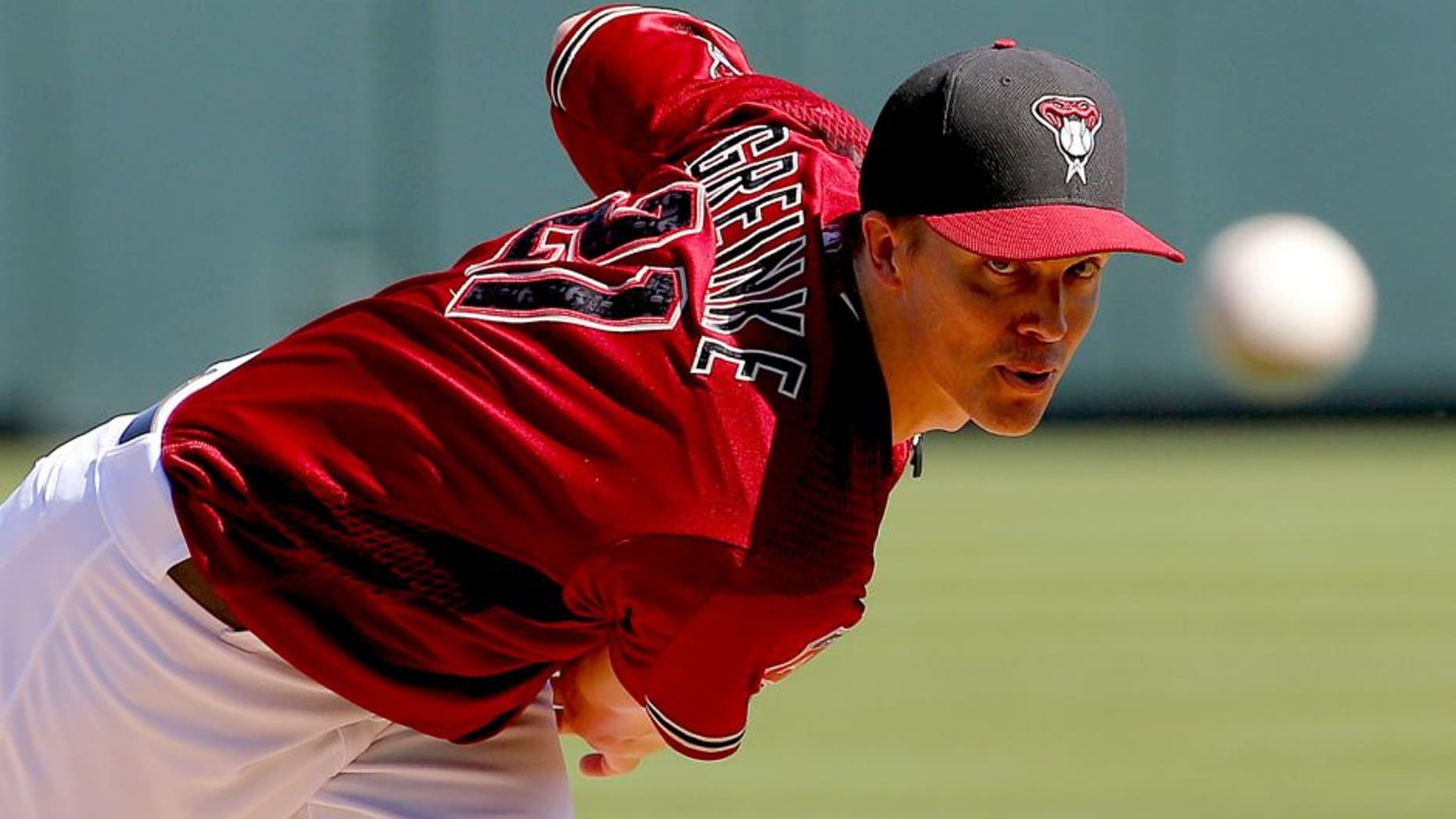 Welcome to today's daily fantasy post! Remember that you can find our posts on the brand-spanking new DFS home page, as well as the fantasy page. Bookmark those sites now!
5 Things to Watch:
1. First things first, here are the three highest over/unders for Friday, provided by OddsShark...
| Games | O/U |
| --- | --- |
| TOR/BOS | 9 |
| BAL/TEX | 9 |
| DET/HOU | 8.5 |
2. Secondly, there are two powerful offenses playing at 2:20pm (EST). The Rockies and Cubs are scheduled for an early game at Wrigley. So, I'm not including them in the suggestions.
3. Who's excited for the Mets/Indians 2016 World Series preview this weekend? Unfortunately, Corey Kluber and Matt Harvey won't meet in the same game. Also, Bartolo Colon returns to the mound at The Jake on Friday night. Sadly, he will not bat.
4. White Sox ace and Florida-native, Chris Sale, will get the nod on Friday in the first game against the Rays in Tropicana Field. He is 1-2 (2.01 ERA) at The Trop and has struck out 37 Rays in 22.1 innings of work.
5. Last Saturday, Madison Bumgarner and Clayton Kershaw squared off in San Francisco. The Dodgers were victorious, 3-2, but neither pitcher factored in the decision. Tonight, we get the rematch in Los Angeles. Kershaw is the favorite (-170) and the over/under is six total runs.
Yesterday's recap:
After two Thursday's of posts, John Halpin is a perfect 2-for-2 in must-start home runs. Last night, Bryce Harper went yard for his 100th career home run (Grand salami!).
Must-Start of the day: Jose Altuve, HOU
He's the linchpin to the Astros stack. Altuve has produced greatly in every category. This season, he has three home runs and six stolen bases for Houston. Plus, his game has one of the highest over/unders of the day.
Deal of the day: Albert Pujols, LAA
He is 9-22 (.409 AVG) with seven extra-base hits against Tommy Milone.
Avoid of the day: Brandon Crawford, SF
He is 1-21 (.048) with nine strikeouts against Clayton Kershaw. Let's look elsewhere for our shortstop tonight.
Stack of the day: Houston Astros
They are tied for third with 15 team home runs in 2016. They also have one of the highest over/unders and are one of the strongest favorites of the evening slate.
Starting pitchers:
Chris Sale, CWS - (See "5 Things")
Zack Greinke, ARI - In his career, Greinke is 3-1 with a 1.57 ERA in seven starts at Petco Park.
Carlos Martinez, STL - On a day where Sale, Kershaw, and Bumgarner are pitching, Martinez is the biggest favorite (-180). Since his price is cheaper than the three elite arms on the hill, you can be comfortable starting Martinez in any DFS format tonight.
Garrett Richards, LAA - The Twins still haven't won and Richards is striking out about one batter per inning. Sign me up.
Catchers:
Jonathan Lucroy, MIL - He is 10-24 (.417 AVG) with two extra-base hits against Jeff Locke.
John Jaso, PIT - He had a .180 ISO against righties last season.
First basemen:
Albert Pujols, LAA - "Deal of they day."
David Ortiz, BOS - Last year, he had a .320 ISO against righties.
Chris Davis, BAL - He had a .200 ISO against LHP in 2015.
Second basemen:
Jose Altuve, HOU - "Must-start of the day."
Robinson Cano, SEA - Cano returns to new Yankee Stadium where he's collected 81 home runs and a .311 AVG.
Third basemen:
Mike Moustakas, KC - Against lefties last year, Mous had a .204 ISO.
Manny Machado, BAL - He's batting .421 with three home runs already this season.
Shortstops:
Carlos Correa, HOU - He's another necessary addition to your Astros stack.
Xander Bogaerts, BOS - The Red Sox are my second-favorite stack of the day. Bogaerts in a high over/under game is probably a good call.
Outfielders:
Jose Bautista, TOR - He is 13-28 (.464 AVG) with three home runs against Rick Porcello.
Mike Trout, LAA - He had a .285 ISO and .434 wOBA against lefties in 2015.
Ryan Braun, MIL - Last year, he had a .233 ISO against left-handed pitchers.
Mookie Betts, BOS - In 2015, Betts produced a .262 ISO against RHP.
Colby Rasmus, HOU - Great for an Astros stack. He hit a .243 ISO against righties last year and will probably bat cleanup.
Mark Trumbo, BAL - He had a .237 ISO against southpaws in 2015.