D Robyn Regehr skips free agency, agrees to 2-year extension with Los Angeles Kings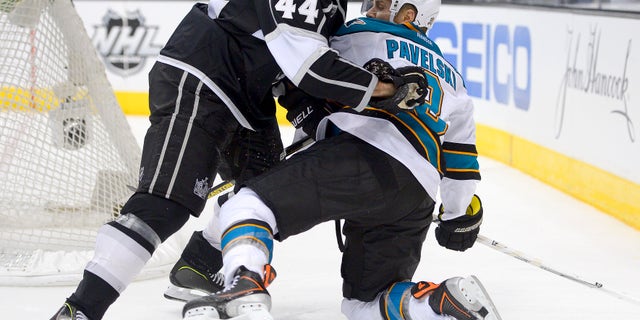 EL SEGUNDO, Calif. – Defenseman Robyn Regehr has agreed to a two-year, $6 million contract extension with the Los Angeles Kings, passing up a chance at free agency this summer.
The defending Stanley Cup champions announced the deal on Thursday while the team traveled to Chicago for the start of the Western Conference finals on Saturday.
Los Angeles acquired Regehr from the Buffalo Sabres on April 1, filling the physical void left by injured defensemen Willie Mitchell and Matt Greene.
Regehr has played in 12 regular-season games and 13 postseason games for the Kings, providing physical defensive play and penalty-killing expertise. He also has three assists.
The 13-year NHL veteran would have been an unrestricted free agent this summer, but general manager Dean Lombardi said he would aggressively attempt to re-sign Regehr before then.