CUP: The View From The Top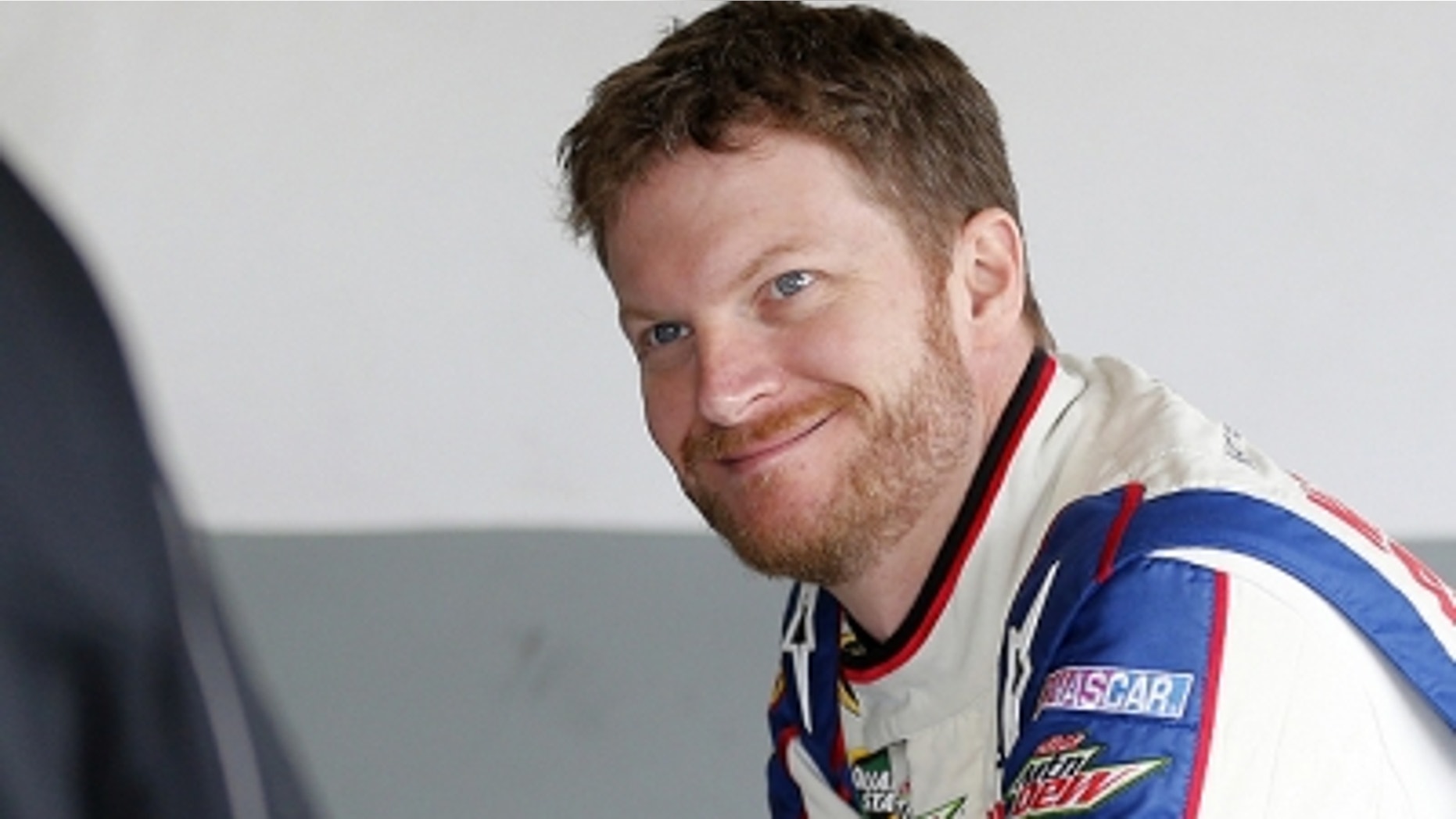 Can Dale Earnhardt Jr. stay on top?
Earnhardt Jr. has had a fine seasonal start in pursuit of what would be his first Sprint Cup championship. His February/March run reached a peak Sunday when he maneuvered through last-lap mayhem to finish second at Auto Club Speedway, lifting him past Brad Keselowski and into first place in the point standings.
It's the first time Earnhardt Jr. has led the points since last August, and the occasion marks the first time he has been No. 1 in points in two straight seasons (he led the standings twice last year).
The fact that Junior has been in this high cotton before, however, is often forgotten because he hasn't followed through with a title. While driving at Dale Earnhardt Inc., he finished eighth, third and fifth twice and has had only one top-10 run in points (seventh in 2011) since moving to Hendrick Motorsports.
But Junior seems to have added a level of confidence to his game this year and says he and crew chief Steve Letarte are clicking along steadily. Junior is the only driver with top-10 finishes in all five races, and his worst day has been a seventh at Las Vegas. He has led only the race at Phoenix (for 47 laps) but has had strong cars at each venue.
"I think we're feeling confident," Earnhardt Jr. said. "The guys seem to be happy with the results. My crew guys really work real hard and expect good runs and expect us to run well, expect me to do my job. They hold me pretty accountable.
"It's early. We're just kind of grinding it out, got a lot of racing left to run. Got a lot of things to worry about besides where we'll be come [out at] Richmond after 26 races. We've got a lot of things to learn about this car. Still kind of going through a lot of growing pains with the car, understanding what makes it work. The mood is good."
Earnhardt Jr. carries a 12-point lead over Keselowski into the upcoming race at Martinsville Speedway.
DRIVER POINTS: After Auto Club 400
Upcoming races in April bode well for Junior remaining at or near the top of the standings. He has run well at three of the next four race tracks – Martinsville, Texas, Kansas and Richmond.
Although Junior will be looking for his first win at Martinsville in his 27th appearance there, his numbers at the circuit's shortest track are good. He has 10 top-five and 14 top-10 runs there.
Earnhardt Jr. scored his first Sprint Cup win at Texas in 2000, and he has three Cup wins at Richmond (a track second in his win totals only to Talladega, with five).
At Kansas, Junior has only one top-five run in 13 races.
In three of this year's first five races, Junior has improved his positioning at the finish versus his place in the running order at the event's mid-point, a good sign that he and the team are reacting positively to changes during races.
Mike Hembree is NASCAR Editor for SPEED.com and has been covering motorsports for 31 years. He is a six-time winner of the National Motorsports Press Association Writer of the Year Award.