CUP: Patrick Educated In Coca-Cola 600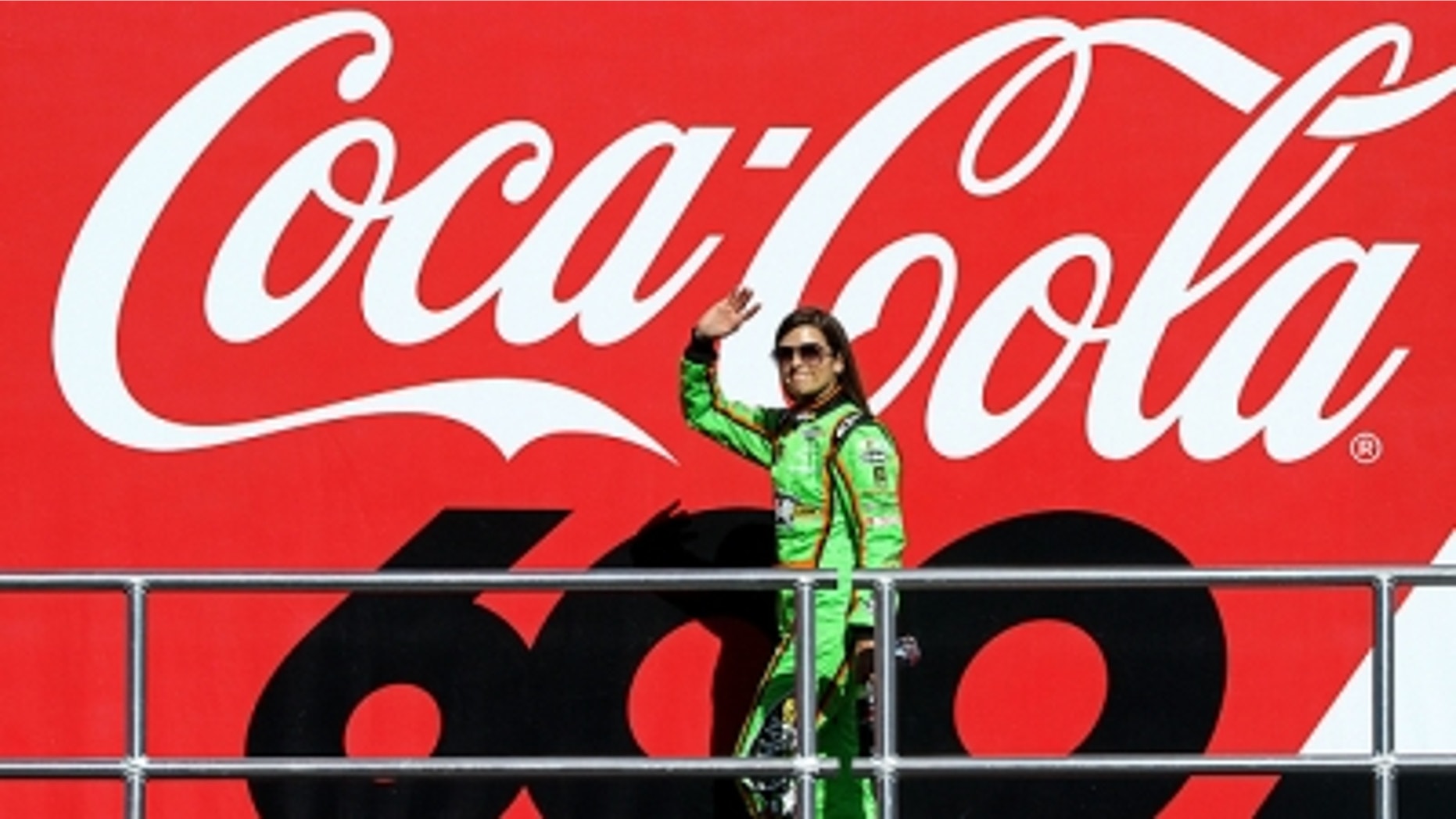 Danica Patrick didn't have the best of nights in the NASCAR Sprint Cup Coca-Cola 600 Sunday.
She dealt with nearly brushing the wall and fought to match the pace of the leaders throughout the 600. In the end, she finished 30th, five laps off the pace.
After the race at Charlotte Motor Speedway, the longest of her career and one which came a day after she raced 300 miles at the track in the Nationwide Series, finishing 13th, Patrick summarized her race.
"We had a lot of green-flag running, and for me as a driver in general in NASCAR, but especially as a new driver in the Cup series, that hurts me," Patrick said. "Those long runs hurt me. I'm just not great at making the best out of a car that's not perfect, and those long runs really show that. But that's what you get in Cup. You get a lot of green-flag running and I've got to learn how to deal with that.
"But that's just the nature of where I'm at on the learning curve at this point in time. We brought the GoDaddy car home and one of the goals was to finish. I would have liked to have been a little faster overall, but I think there were some times in there when it was decent. It was kind of like Darlington (where) there was a certain run or two that felt really good and everything else, you're just kind of like 'let's work on this and let's work on that.'"
After being questioned all week about the impact the longer race could have, Patrick found that there really wasn't that much different for her.
Making only her third Cup start, after finishes of 38th at the Daytona 500 and 31st at the Southern 500 in the first two outings, and in the midst of her first full season of Nationwide competition, Patrick still is learning.
Perhaps she learned that a 600-mile race isn't as intimidating as it might sound.
"You don't really notice that extra 100 miles," she said, adding with a laugh, "you just notice that you're going five or six hundred miles. Actually I feel better getting out of the car right now than did even in the Nationwide race yesterday. The sun goes down and it cools off and it feels really good. And I feel good."
She says that she came close to hitting the wall, but didn't. Her car did have some damage, though, after contact from Regan Smith midway through the race.
Still, Patrick seemed to take it all in stride and just view this race as yet another opportunity to learn as she continues to break into NASCAR's top tier.
"I just missed the wall," Patrick said. "One time I got hit in (Turns) 3 and 4 and got pretty close to the wall but missed it. Another time I was just working with the high line because I just took it as time that I'm not running great, so like, let's just take this time where I'm not running hard for position to explore and work on the high line. It just seemed like I worked on the high line at probably the wrong time for the car because that was pretty loose on that run. When I went back down to the bottom after getting loose in (Turns) 1 and 2, I realized how loose I really was.
"It was probably not the right time. But it was still good experience for me and that's what this is all about. When Tony (Stewart) picked the schedule, it was to pick the most difficult races of the year, and this one definitely has a lot of attrition and the track changes a lot and you've got to keep up with that."
Patrick's cars are prepared by Stewart-Haas Racing, a team that struggled throughout Sunday night. Stewart didn't have a great night, spinning on pit road after contact with Brad Keselowski when he already was a little off the pace, and finished 25th. Teammate Ryan Newman finished 14th.