Cubs sign 1B/OF Guzman to minor league deal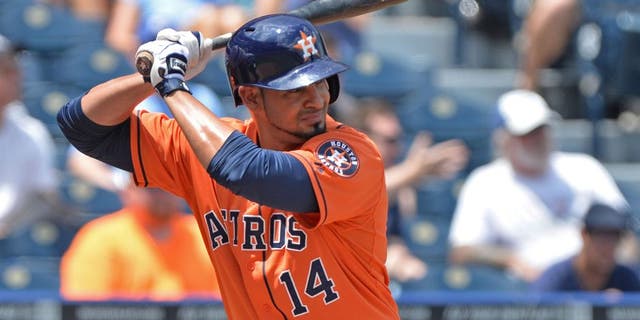 The Chicago Cubs have signed first baseman/outfielder Jesus Guzman to a minor league deal, according to Baseball America.
Guzman last played in MLB in 2014 with the Houston Astros, he spent the 2015 season with the Hiroshima Carp of the Nippon Professional Baseball, Japan's top baseball league.
Guzman, 31, had an impressive .856 career OPS in the minors in 3855 plate appearances, he had an stellar rookie season with the San Diego Padres in 2011, but his numbers dropped in seasons after. With the Astros in 2014, he managed only a .188/.272/.248 line in 184 plate appearances.
The Cubs' signing of Guzman isn't the first time he's made news this offseason. Earlier in the offseason his epic bat flip (throw) playing for Leones del Caracas in the Venezuelan Winter League went viral.
While the Cubs aren't looking to add Guzman due to his bat-flipping skills, he could prove to be a valuable asset coming off the bench to back up Anthony Rizzo at first or getting spot starts against lefties has his career numbers are significantly better against southpaws.