Cris Cyborg, Angela Magana reportedly get into physical altercation at UFC fighter retreat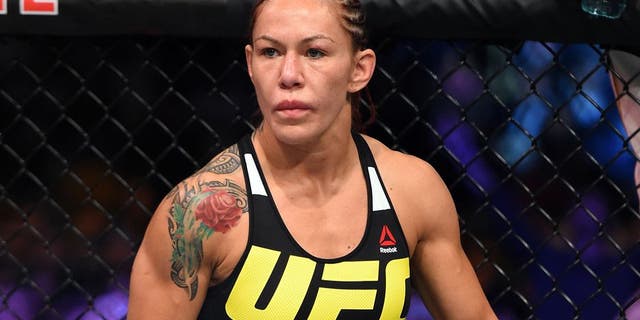 Harsh words exchanged on Twitter can sometimes lead to a real life altercation.
UFC strawweight fighter Angela Magana found that out on Sunday when she came face-to-face with Cris "Cyborg" Justino at the UFC fighter's retreat in Las Vegas.
The two day event welcomed fighters from the UFC to the new facilities that just opened in Las Vegas for seminars and executive meetings with the new owners who purchased the promotion last year for just over $4 billion.
While details remain sketchy, Cyborg apparently confronted Magana over her comments made on Twitter as the former "Ultimate Fighter" competitor has taken several shots at the Brazilian over the past year.
As first reported by MMAFighting.com, Cyborg's confrontation ended with a punch being thrown at Magana before the incident was broken up.
Both Cyborg and Magana tweeted about the incident after it happened although UFC officials have not made any statement regarding the altercation on Sunday.
While Magana says that police were called and that she was pressing charges, Cyborg was clearly not taken into custody as she was soon sending out videos from the concert featuring Snoop Dogg that closed down the two-day fighter retreat. Las Vegas police also have no arrest record for the Brazilian fighter after the altercation on Sunday.
Of course plenty of other fighters chimed in about the incident that went down at the retreat between Cyborg and Magana.