Crew chief Cole Pearn says Martin Truex Jr. calm in the eye of the storm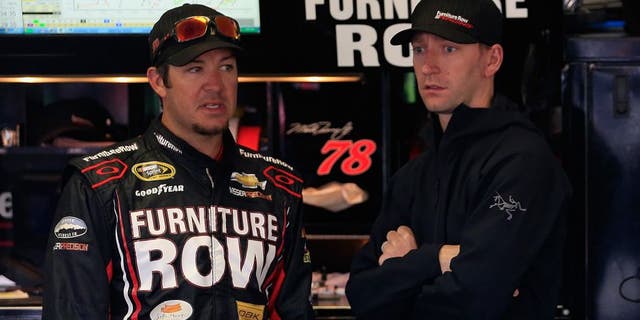 NEWYou can now listen to Fox News articles!
In their first season together as a driver/crew chief combination, Martin Truex Jr. and Cole Pearn exceeded all expectations by being consistent frontrunners, winning a race and even landing a berth among the Championship 4.
Especially impressive was that Truex did all this after suffering through his worst season ever in 2014 and being paired for 2015 with someone -- Pearn -- who brought no experience as a crew chief to the job.
But for Pearn, equally as surprising as their quick success together was a particular quality that Truex brought to his job as driver of the No. 78 Furniture Row Racing car.
"I think it was just how much of a calming effect he had on the team," Pearn, who returns for a second season as Truex's crew chief in 2016, said during the Charlotte Motor Speedway Media Tour presented by Technocom. "He's one of those quiet leaders that he's not going to come in right away and lay down the law and let you know how it's going to be, but he just slowly over time really became a big leader in the team and a big, positive voice.
"So I think that's probably what surprised me more than anything was just the fact that it crept and built and built, and by the end he was one of the biggest cheerleaders on our whole team. I think that's one of the coolest thing about the type of person that he is."
That's high praise from a crew chief who clearly digs his driver.