Cowboys dont see Jaylon Smith doing a lot on the field in rookie minicamp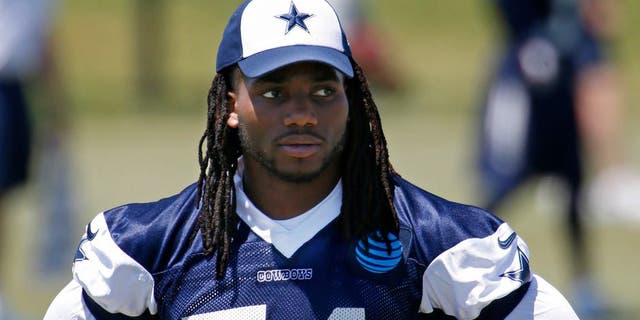 The Dallas Cowboys drafted Jaylon Smith in the second round last year knowing he probably wouldnt be on the field until 2017. A year later, and theyre still waiting to see him in action.
His debut in team activities will have to wait a little bit longer than initially expected with the Cowboys allowing him to participate only in meetings and walk-throughs during rookie minicamp this week.
Jason Garrett said a few weeks ago that Smith would be on the field and taking part in drills, which was promising news. Unfortunately, Garrett was a bit overzealous in saying that because on Sunday, he hedged his news.
Hes going to do the veteran stuff on the field on Tuesday and Thursday, so I dont anticipate him doing a lot on the field over the weekend, Garrett said, via the Star-Telegram. But hell go through the meetings and the walk-throughs [during the three-day minicamp].
Smith is still recovering from nerve damage to his knee, which he suffered in the Fiesta Bowl two years ago. It was a significant injury, one that threatened his career and caused him to fall out of the first round of the 2016 NFL Draft.
The Cowboys still have high hopes for the second-year linebacker, anticipating that he could be the starting middle linebacker this season. Obviously, he still has a long way to go before hes playing at a high level, but his rehab appears to be going well.
It seemed like he handled the work well last week, and hes just done an amazing job right from the start with his rehab taking it day by day, making progress and well continue to do that, Garrett said. If he takes that approach, thats when hes going to have his most success. Thats what hes done up to this point.
Smith suffers from drop-foot, which requires him to wear a brace to help him lift his leg. Players have worn the brace during games in the past, but it certainly hinders your movement skills. If at some point Smith can shed the brace, hell be well on his way to being 100 percent healthy.