Country music artist/NASCAR lover shows off prized Dale Earnhardt Sr. guitar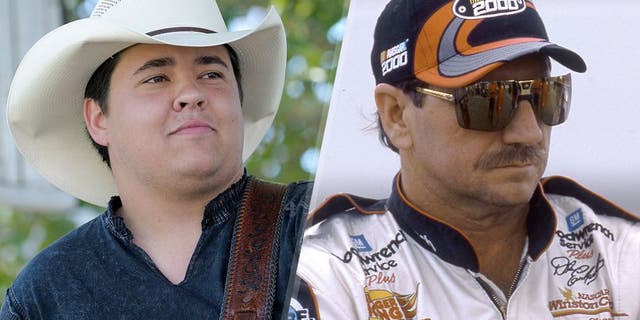 NEWYou can now listen to Fox News articles!
With a loyal following among race fans, drivers and crew chiefs, country music artist Tim Dugger is no stranger to NASCAR circles.
Dugger, who just last fall performed a concert in the infield at Talladega Superspeedway, says in his bio on Country Music Television's website that he "grew up in awe of Dale Earnhardt."
Clearly, he's not exaggerating.
Check out this Earnhardt-themed guitar that Dugger recently showed off on Twitter.
Turns out the instrument was actually a gift to Dugger from Sprint Cup Series driver Austin Dillon, who now drives with the No. 3 Earnhardt made famous.

We have no doubt "The Intimidator" -- who made no bones about his affinity for all things country -- would be proud.