Cougars use Oregon Trail tweet to troll Ducks after victory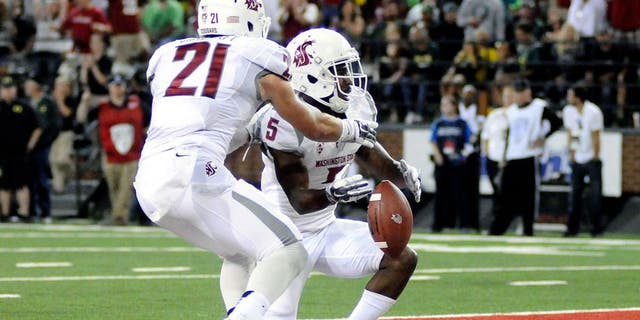 NEWYou can now listen to Fox News articles!
Following Washington State's 45-38 double overtime victory against Oregon in Eugene on Saturday, the Cougars decided to take to Twitter to troll the Ducks.
The Cougars used an Oregon Trail reference against the Ducks, who were wearing Oregon Trail themed "Pioneers" uniforms.
Washington State didn't only win the game on the field, they won on social media as well.