CONCACAF: Monterrey Tops Santos Laguna in Champion's League Title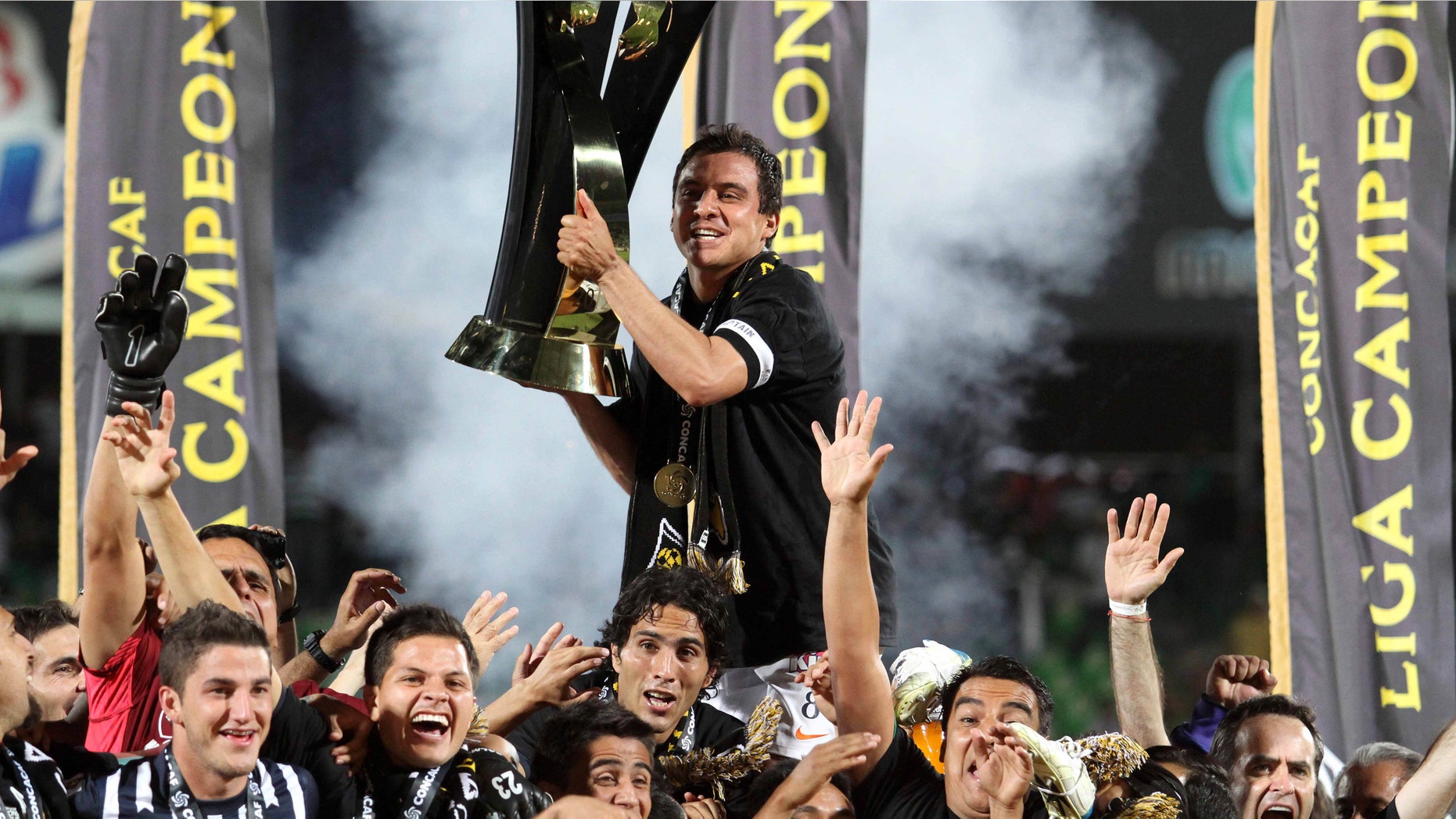 No matter what the sport, it's certainly not easy to defend a title these days.
Just ask Barcelona, which, within a span of four days this past week saw its quest to dance with Spain's La Liga and UEFA Champions League trophies go down the drain with losses to Real Madrid and Chelsea, respectively.
Then there's Monterrey, which pulled off a rarity in soccer on Wednesday night by capturing its second consecutive CONCACAF Champions League crown. The Mexican club's achievement wasn't with drama as Los Rayados needed a goal by Neri Cardozo in the 82nd minute to break a 2-2 deadlock to win the aggregate-goals series over Santos Laguna, 3-2, in Torreon, Mexico.
"It's obvious teams don't win because of us, but because of the players," Monterrey manager Victor Manuel Vucetich told CONCACAF.com. "The key is to always work hard and to put together teams with a strong mentality and a constant desire to improve. But I think the credit is for the players. They are the ones who do the work on the field, the ones who make the sacrifices and show their skills. I think we put our grain of sand to get the best out of them, but after that, they do all the work."
Monterrey's run to CONCACAF glory began last Aug. 18. The side finished atop its group with a 4-2 record by overcoming Herediano (Costa Rica), Seattle Sounders FC (United States) and Comunicaciones (Guatemala).
In this year's two-leg knockout competition, Los Rayados eliminated a pair of Mexican teams -- Morelia in the quarterfinals and Pumas in the semifinals.
Monterrey won the first leg of the finals at home last week, 2-0, behind two goals by Chilean striker Humberto Suazo, who was forced to miss Wednesday night's encounter due to yellow-card accumulation. So, Santos Laguna came out in attack mode and took advantage of his absence.
The strategy worked. Monterrey goalkeeper Jonathan Orozco worked overtime to help his team avoid extra time, doing his best to keep the hosts out of the goal. He was good, very good, but not perfect. First, Daniel Luduena scored two minutes into first-half stoppage.
Then Oribe Peralta, voted the Golden Ball winner by fans and media, equalized in the 51st minute.
In an effort to strive for the game-winner, Santos coach Benjamin Galindo brought on striker Herculez Gómez, who tallied six Champions League goals while capturing the eye of U.S. national coach Juergen Klinsmann. Gómez, however, did not make much of an impact.
Ironically, in a series dominated by a high-scoring forwards, the man of the night for the visitors turned out to be Neri Cardozo, an Argentine midfielder and former Boca Juniors player, who did not have a Champions League goal in this campaign.
Cardozo did a quick give-and-go with second-half sub Walter Ayovi, burst into the penalty area, and fired a 15-yard shot past goalkeeper Oswaldo Sánchez.
It certainly was a bit of strange scene at the post-match ceremonies when they gave out the winners and runners-up medals as Suazo accepted the Golden Boot award as the top-scorer wearing street clothes. He and Peralta tied for the top honors with seven goals apiece, but the Chilean international was given the trophy because he scored more goals in the final series than Peralta, who had to sit out the first encounter due to yellow-card accumulation.
There is little doubt that Suazo is the straw that stirs Monterrey's drink. He gets plenty of freedom to roam just about anywhere he wants and during Los Rayados last two championship runs he has been his side's MVP. Last year he reportedly put off shoulder surgery so he could play against and star in the final series against Real Salt Lake.
Chupete, as he is nicknamed, has been terrorizing defenders and confounding goalkeepers for some time for both club and country. In 2006, he was named the top international goal scorer in the world by International Federation of Football History & Statistics (IFFHS), when he tallied 17 times for Chile.
He joined an impressive club that includes Ronaldo (Brazil), Raúl (Spain), Rivaldo (Brazil), Ruud van Nistelrooy (the Netherlands) and Thierry Henry (France).
Suazo and his teammates earned a second trip to Japan for the FIFA Club World Cup in Japan in December. Los Rayados will get an opportunity to improve on its fifth-place finish in 2011.
Whether Suazo, who turns 31 on May 10, will be with the team in December, it remains to be seen.
In January, Suazo said his relationship with Monterrey had been "damaged behind repair" after a row with the club's management. He wanted to leave the team and arrived late for the Clausura pre-season training. He wound up training with Monterrey's Under-20 team. There was speculation that he would be transferred to Boca Juniors, but it did not come to fruition, at least not yet.
But give Chupete some credit, he put controversy behind him and did what he had to accomplish on the pitch, helping Monterrey to a rare back-to-back confederation crown, even if he had to watch the second leg on the sidelines.
Michael Lewis, who has covered international soccer for more than three decades, can be reached at Soccerwriter516@aol.com.
Follow us on twitter.com/foxnewslatino
Like us at facebook.com/foxnewslatino