Who Will Win Champion's League: Barcelona, Chelsea, Real Madrid or Bayern Munich?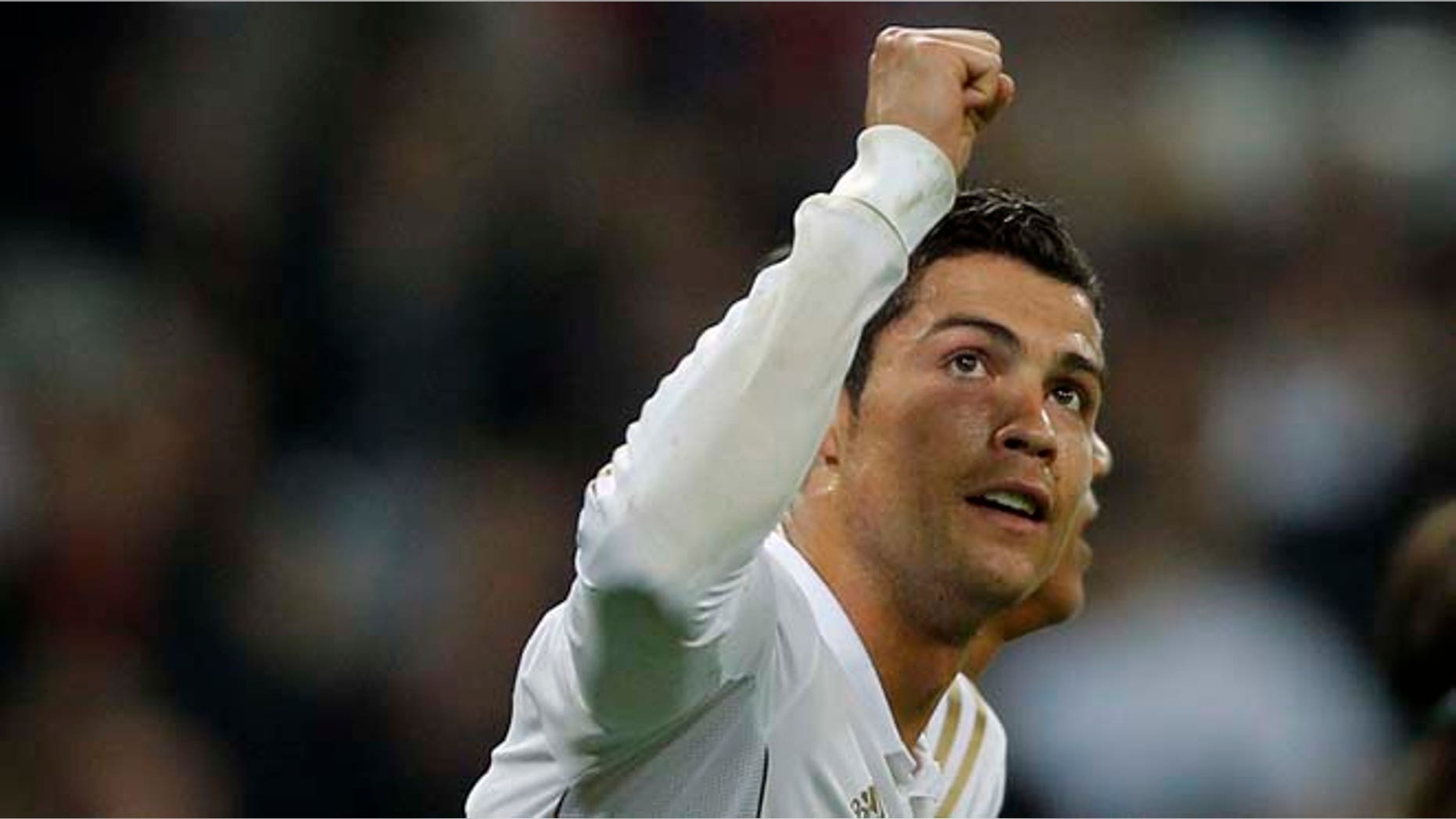 If you're reading this column to listen only to the praises of Bayern Munich and Chelsea, then sorry, you have come to the wrong place.
I'm here to wish for and pray to the soccer gods for the ultimate of ultimate club soccer games.
Let's face it. The perfect UEFA Champions League final will pit the big boys from Barcelona against the men of Real Madrid in Munich, Germany on Saturday, May 19.
While the ardent supporters of semifinalist Bayern Munich might have something to say about that, nothing will be better than a good, old fashioned derby between the two greatest teams in all of La Liga, if not the planet.
Chicharito's Excellent Adventure
Think of it. Neutral venue. Lionel Messi vs. Cristiano Ronaldo. Josep Guardiola vs. José Mourinho.
No one will have the home-field advantage. Perfect, just perfect.
As it turns out, to bring the world's greatest derby to Germany, both teams will have to meander through their Champions League semifinal series before and after their own league derby on Sunday, April 22.
Barça plays at Chelsea on April 18 before hosting the English Premier League club on Tuesday, April 24, only two days after the Real clash, a ridiculous one day of rest between the two confrontations and a murderous, three games in seven days.
Real has a similar situation, although it gets somewhat of a breather. The Spanish side visits Bayern Munich on April 17, plays at Barca on April 22, getting two days of rest before taking on Bundesliga club at home on Wednesday, April 25.
While the absolutely perfect Champions League final would be Barca-Real, they still have to survive difficult semifinal encounters.
Bayern certainly is no pushover, not with the likes of the striking partnership of Mario Gómez, who signed a contract extension with the club this week, and Dutch international Arjen Robben leading the way.
Coach Jupp Heynckes has used a rotation that had both players on the bench for Bayern's 2-0 second-leg semifinal victory over Olympique Marseille. For the German club to have any possibility of upsetting Real, both players will have to start and score early and often.
"It's become really enjoyable to watch again. It's back to being as good as it was last autumn," Bayern general manager and president Uli Hoeness said.
Soccer-Mad Church Worships Diego Maradona as a God
There are two basic strategies to slow down or keep up with a favored opponent: score early and make them chase you and the game or keep the match bottled up, tied, for as long as possible.
That task will be even more challenging against a talented team such as Real Madrid. While Real has experienced a few hiccups that has seen its 10-point lead drop to six points over Barça in recent weeks, the team is still a formidable side.
Ronaldo, who seemingly scores goals and hat-tricks at will, is the gang leader, but his supporting cast is a lethal mixture of passing and scoring abilities far beyond that of mortal soccer players. Kaká, Karim Benzema, Argentine Gonzalo Higuaín, Xabi Alonso and German Mesut Ozil form an unstoppable juggernaut. In fact, Ronaldo, Higuaín and Benzema have tallied 101 goals behind them in all competitions this season.
"The competition in the squad is very good," Kaká said. "Obviously there are players who are decisive but our strength has been the group."
As if Real needs more reinforcements, the club gets back a vital component for the stretch run. Argentine Angel di María showed the world he is ready to make an impact after he scored a goal in Real's 5-2 win over APOEL Nicosia in its second-leg, semifinal victory.
The Rise of Latinos in the MLS
"I suffered a lot after having a relapse on my injury and it has been very tough." Di María said. "I thought it was the end of the season for me but I am back in time for the most important games."
Two years ago Mourinho directed Inter Milan to a 2-0 triumph over Bayern in the Champions League final.
"They are basically the same team I played two years ago," he told reporters. "It's a game everyone wants to play and all Europe should enjoy it. Real and Bayern are very equal, both very strong. Bayern have an extra motivation because they want to play the final at their home."
Since Roman Abramovich became club owner almost a decade ago, Chelsea has enjoyed EPL success, winning three titles, but fell short of the Russian billionaire's ultimate goal -- winning the Champions League. The team has positioned itself for another try for Europe's big brass ring behind a corral of talented players such as Petr Cech, John Terry, Michael Essien, Frank Lampard and Didier Drogba and former Spanish stars Fernando Torres, Juan Mata and Oriol Romeu, who once played for Barcelona.
The Blues might be languishing in fifth place in the English Premier League, 23 points behind leaders Manchester United but it has thrived under caretaker coach Roberto Di Matteo, who replaced the sacked André Villas-Boas recently. Reports have emerged that if Chelsea wins the Champions League Di Matteo would be named permanent manager, future meat for Abramovich's future chopping block.
A coach who was felt the wrath of Abramovich during a previous Champions League failure, already has dissed his former club.
Chicharito May Play in the London Olympics
Mourinho told Telemadrid that Barcelona would prevail over Chelsea.
"Because they are very good. Barcelona aren't the favorites, they are super-favorites."
"Let me be honest, I don't think the final will be a Real Madrid-Chelsea final. It could be Bayern or Barcelona, I just don't think it will be Real Madrid v Chelsea and we know why."
The big reason is Lionel Messi.
Until proven otherwise, Messi is the best soccer player on this planet.
While it is easy to laud Messi and his accomplishments, Barça is far from a one-man show. After all, he has to have someone to pass him the ball and someone to pass it to.
The likes of Andrés Iniesta, Xavi Hernández, Cesc Fábregas and Argentine Javier Mascherano make Barça a formidable and virtually an unbeatable side. But Messi is the man who stirs Barça's drink. Here is a rather sobering stat: When the Argentine scores, Barcelona is virtually unbeatable. The Spanish side is 28-0-4 when he scores.
So, Chelsea's task is to shut down Messi, which is much easier said than done.
Just how do you stop Messi?
Hmmm. Good question. Fouling him a lot -- when opponents can keep up with him -- doesn't seem to work.
During the reign of Clint Mathis a little more than a decade ago, I asked then Miami Fusion coach Ray Hudson about the best way to stop the New York/New Jersey MetroStars midfielder.
His answer went something like this:
"First of all, you kidnap him, put in him chains and dump him in the ocean,"
Now, I am not advocating in that statement; Hudson was only kidding.
But there are very few ways of stopping him. Limiting him might be a better way to put it as in limiting him the ball. A lot of praying wouldn't hurt either.
Mata, who played against Barcelona when he starred for Valencia, knows what his team is up against.
"We knew it would be difficult but now we face Barcelona which will be even more difficult," Mata told the Chelsea website. "The only way to get through here is to work hard and play as a team.
"Barcelona have most of the best players in the world but we are Chelsea and we will fight. Earlier this season I played against Valencia, my team for years, and now we're playing Barcelona. Are they beatable? In football nothing is impossible.
The Most Dangerous Road Race in the World
"Of course, it will be difficult. They can play just as well away as they can at home but we shall see. We are a side with more confidence now. That is the reason for our recent results."
Incredible as it may sound, Barcelona and Real Madrid have never been in the previous 56 finals of the European Cup or the Champions League.
A May 19 confrontation would be a perfect way to cap off a season between the two best club soccer teams on this planet.
Michael Lewis, who has covered international soccer for more than three decades, can be reached at SoccerWriter516@aol.com.
Follow us on twitter.com/foxnewslatino
Like us at facebook.com/foxnewslatino