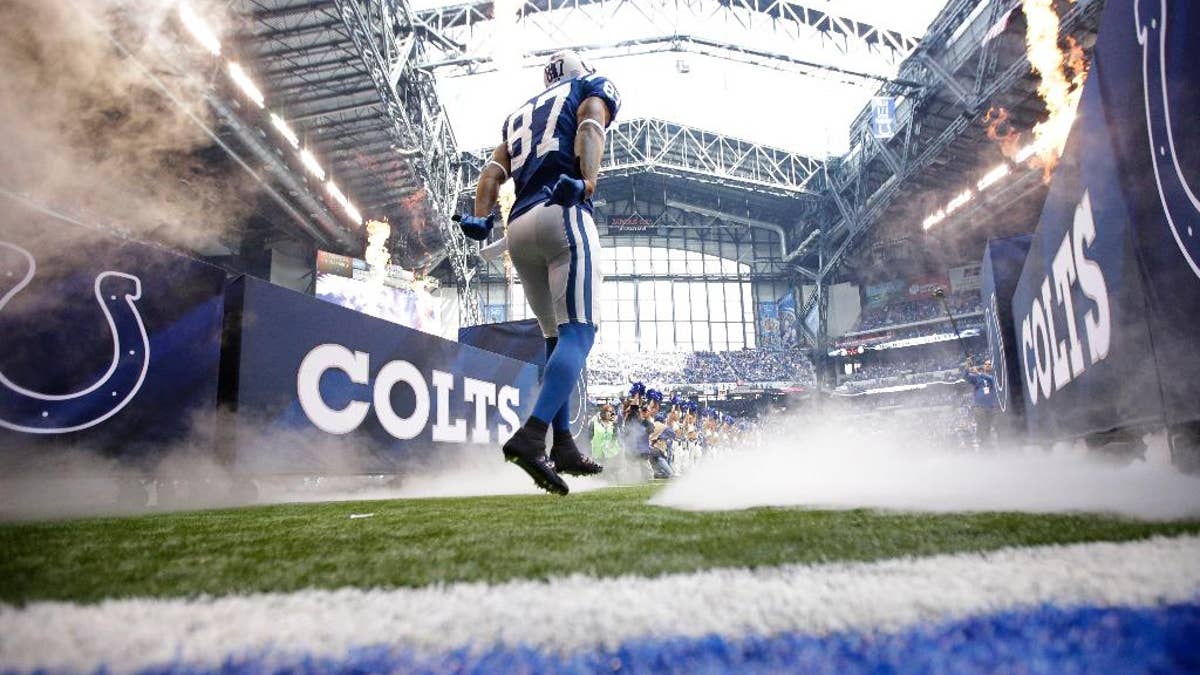 INDIANAPOLIS – Colts receiver Reggie Wayne says he's still waiting for MRI results on his injured left elbow.
During his weekly radio show Tuesday, Wayne told WNDE listeners he would do everything in his power to play Sunday at Pittsburgh.
Colts coach Chuck Pagano told reporters Monday that Wayne was having an MRI on his injured arm. The Colts (5-2) were off Monday and Tuesday after routing Cincinnati 27-0 for their fifth straight win.
Wayne says he was hurt during the first quarter when he landed awkwardly, noting that it didn't "feel right." He finished the game wearing a sleeve on his arm and iced the elbow afterward. Wayne had four catches for 15 yards, becoming the ninth member of the NFL's 14,000-yard club.
___
Online: AP NFL website: www.pro32.ap.org and www.twitter.com/AP_NFL