CM Punk joins the cast of MTV reality show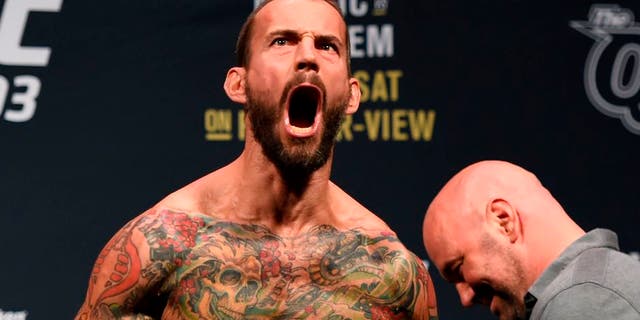 NEWYou can now listen to Fox News articles!
CM Punk has a new fight on his hands but it's not in the UFC.
The former WWE superstar turned mixed martial arts hopeful has signed on to participate in a new season of the MTV reality show 'The Challenge' where he joins a group of professional athletes going up against an all-star cast from the long-running series.
"The Challenge" pits former cast members from "The Real World" and "Road Rules" against a series of obstacles that must be completed over the course of a season with a final male and female contestant being crowned champion at the end.
The upcoming season will see Punk join the cast of professional athletes including former Olympian Lolo Jones and retired NFL linebacker Shawne Merriman, who will be challenging the contestants on the show.
Punk made waves after exiting the WWE and signing a contract with the UFC while having no prior mixed martial arts experience outside of dabbling in Brazilian jiu-jitsu during his spare time.
More than a year passed before Punk finally made his in cage debut last September, but the fight lasted less than three minutes as he was choked out by Mickey Gall in the first round at UFC 203.
Since that time, Punk has insisted on getting another opportunity to fight in the UFC, but as of yet he hasn't been booked.
Now Punk will turn his attention to 'The Challenge' where he will appear during the six-week event kicking off on May 16.