Clint Bowyer leads SHR into new era with Ford at Daytona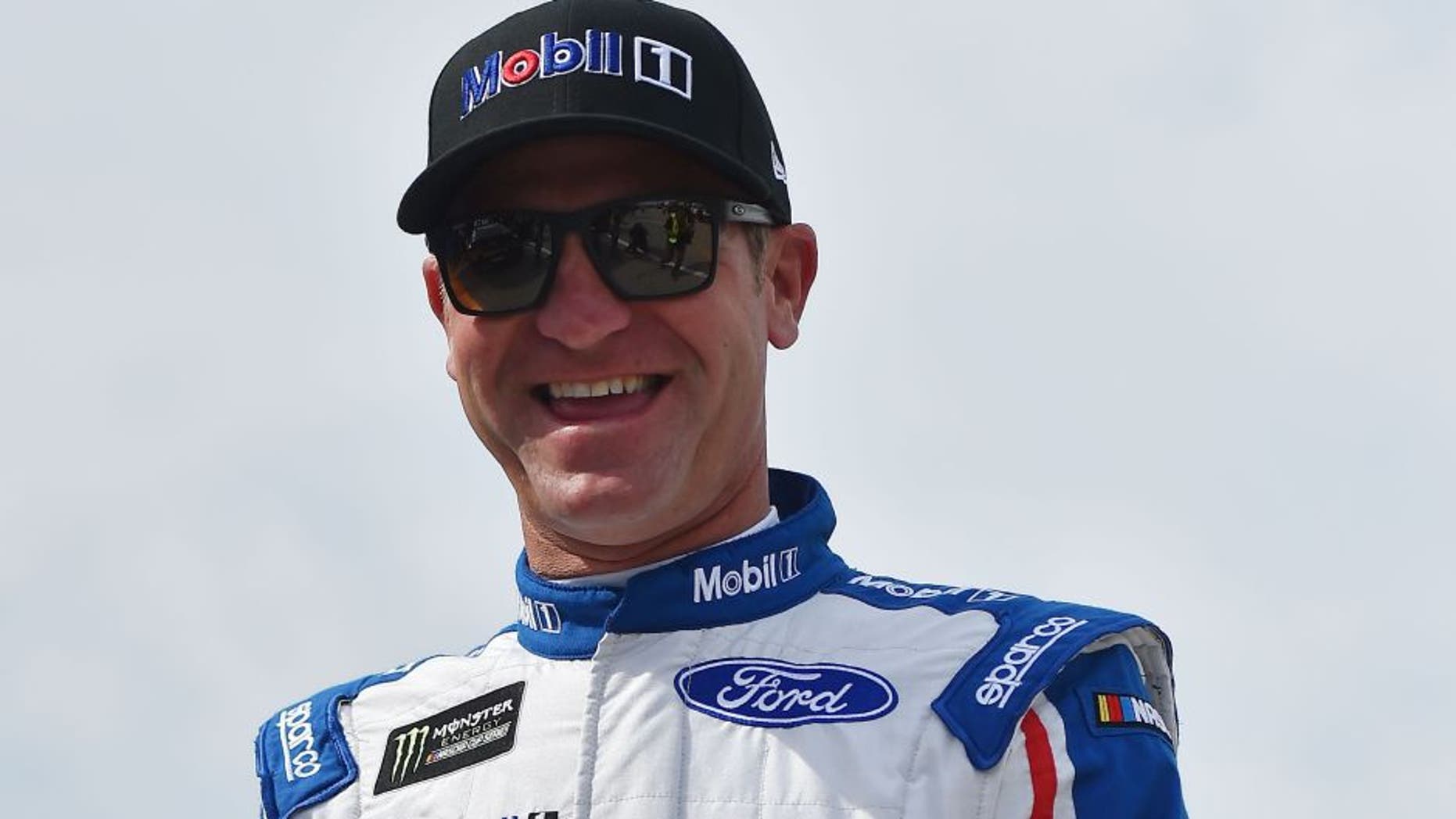 A lot can change in a year. Clint Bowyer knows that better than most.
One year after qualifying 34th at Daytona in the No. 15 HScott Motorsports Chevrolet, Bowyer nearly grabbed the pole for the 59th running of the Great American Race in the No. 14 Stewart-Haas Racing Ford.
The excitement was evident on Bowyer's face during interviews throughout the weekend. He has a smile that won't go away, and rightfully so.
"It's Daytona. I know it's no big deal, but it feels good to be competitive again," Bowyer said. "I was down here last year and we were way off the pace. It was crushing because you know deep down you don't even have a chance, and when you've got a car like this -- a hot rod like this and a team like this -- I've got a chance."
With that chance, Bowyer topped the charts among the four SHR Fords, qualifying fourth in Sunday's session. He'll start on the front row of the second Can-Am Duel race on Thursday night where he'll try to maintain his strong starting position.
"It's a great effort, considering everything these guys have gone through all season long, switching manufacturers and everything that goes with that." Bowyer said of SHR's transition from Chevrolet to Ford. "That's a lot. That's a huge undertaking and these guys did it without fail.
"I watched Kevin (Harvick) in that Clash. I liked what I saw there. He could push and move (Keselowski) and (Logano). On a track like this, those are your teammates and we're gonna work together and win this damn thing. That's what we're here for."
Harvick qualified seventh for the 500, the highest SHR Ford behind Bowyer. Kurt Busch and Danica Patrick struggled a bit and qualified 22nd and 24th, respectively.
The transition from Chevrolet to Ford looked solid for SHR as a whole in its debut weekend with Patrick finishing fourth in the Advance Auto Parts Clash and Harvick having one of the strongest cars all race.
Even with less than stellar qualifying performances for the No. 41 and No. 10 teams, their drivers are still optimistic heading into the Can-Am Duel races.
"Everything felt good up until that run," Kurt Busch said after qualifying. " I thought we were gonna have more speed, but we know this race comes down to handling and strategic pit stops as well as drafting lanes. We're gonna continue to work hard and give it the best effort we've got."
Patrick echoed a similar sentiment.
"We would have loved to have been faster, but I'm not worried," Patrick said. "The most important thing is that the car is good in the draft and the situations that I needed to be in as far as the ability to suck up to cars and my experience this morning with the Clash is that it was really good top-end, especially when we get drafting and really going, so I'm not really worried."